Yes We Can! New 330ml Canned Range Now Available!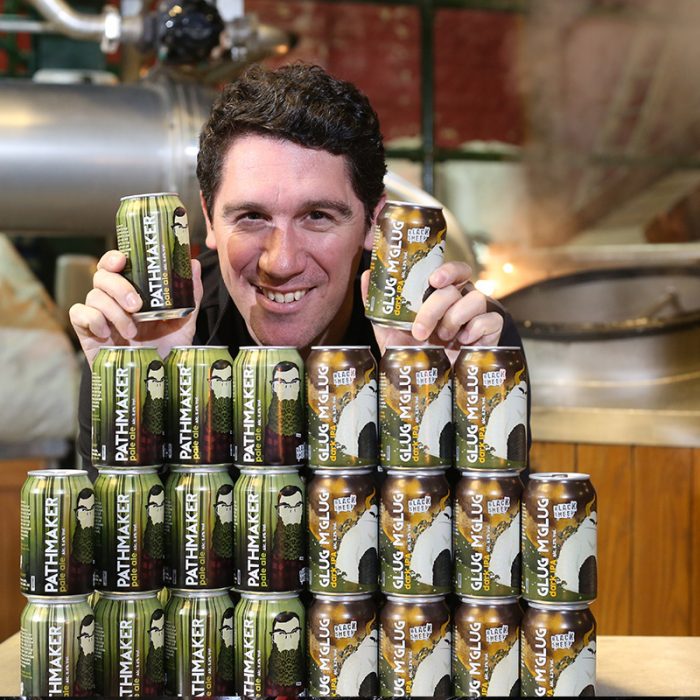 We're super excited to tell you that today we're launching our first-ever 330ml canned range as part of our 25thanniversary celebrations.
We've scaled up the production of our craft range, Pathmaker& Glug M'Glug, and sealed them in beautiful 330ml cans that feature awesome hand-drawn designs.
Pathmaker hit the cans first, a 5.6% ABV pale ale that we created in homage to our founder (and brewing legend!), Paul Theakston, an early pioneer against bland beer and mass corporations when he opened the doors back in 1992.
Glug M'Glug is also available in can, a dark IPA at 6.2% ABV that we named after a mythical creature created by a relative of the Theakston family. The fearsome beast hid in the Yorkshire Dales preying on slow walkers and was the subject of many a family bedtime stories.
The launch of our new canned range follows the news that Pathmaker will now be permanently available to pubs and bars in keg. The addition of 330ml cans to our range is also forming a big part of our 25th anniversary activities, which included a free pint for Masham residents back in January!
Jo Theakston, chief of sales and marketing here at the brewery, said of our canned news, "We promised a number of surprises for our 25th anniversary and this is another exciting offering to our customers and pub trade partners. The market is evolving and we at here at Black Sheep are glad to be part of that movement by offering our craft beers in cans.
"It's the first time we've produced these new beers in can and it's only fitting that they both reference tales of our brewing dynasty, to coincide with our silver anniversary. The hand drawn designs of both Pathmaker and Glug M'Glug will be striking additions to any bar or fridge!
"Our brewing team are always ahead of the curve and continually producing award-winning beers. We're always pushing the boundaries in the spirit of Dad and his legend when he founded Black Sheep. We still have plenty of exciting surprises to come this year, as we celebrate our landmark anniversary!"
We can't wait to hear your thoughts on our new canned range! As always, we'd love for you to get in touch via Facebook, Twitter or Instagram, so be sure to tag us in a pic when you get hold of a can!