Blitzen is back!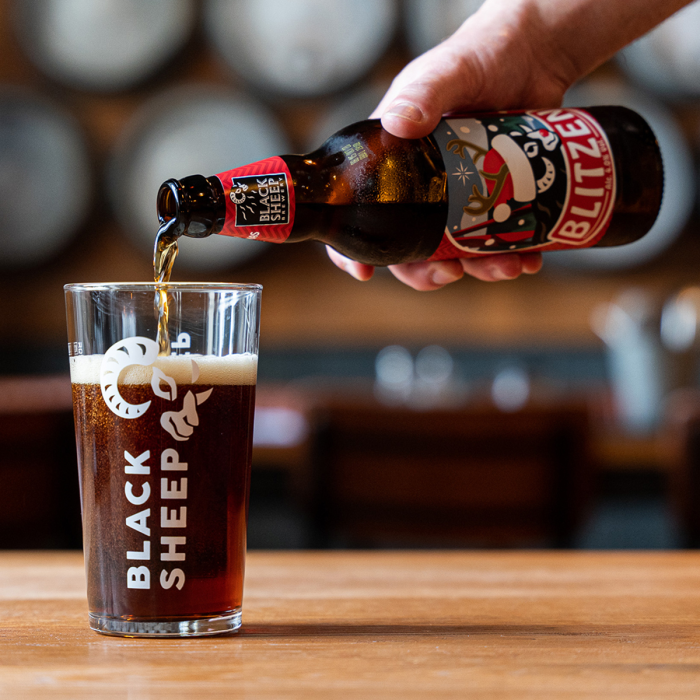 CHRISTMAS HAS COME EARLY!
As vital to Christmas as the reindeer, a few bottles of our Festive Ruby Ale are all the comfort and joy you need.
Good tidings are brought to this beer with a rich malt base tempered by bitterness from Cascade and Goldings hops, finished off with additions of orange peel and muscavado sugar. Expect Christmas cake flavours of burnt orange and dark fruits along with caramel and biscuit notes.
'Tis the season for warm, flavoursome and robust beers like Blitzen, so get yourself an early Christmas present here!