World Day of Human Milk Donation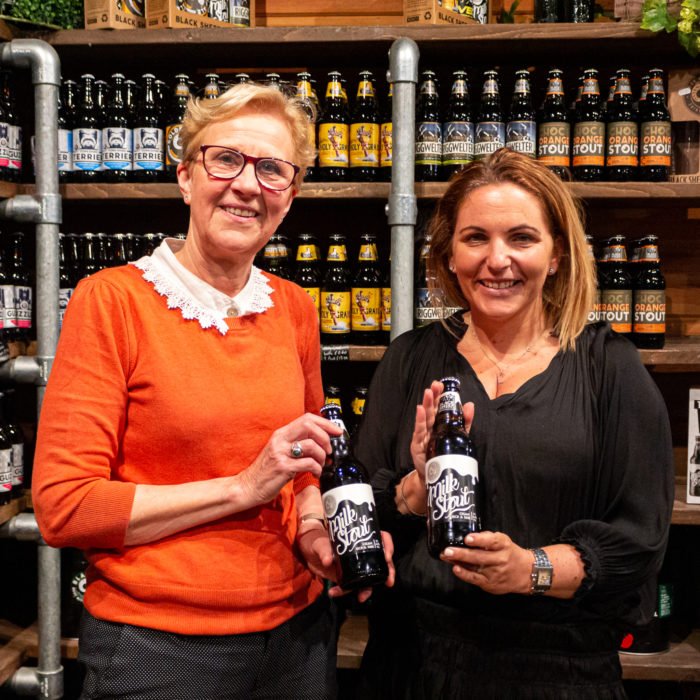 World Day of Human Milk Donation is today, as it has been for a decade now. Originating in Brazil, it was created to promote the importance of donating human milk to non-profit human milk banks. As proud partners of The Human Milk Foundation, we thought today was a perfect day to shed more light on this wonderful charity.
The Human Milk Foundation was born out of frustration at the lack of support for parents who need access to donor milk. Breastfeeding isn't always possible for a whole host of reasons, and human milk is vital for premature, growth restricted and ill babies. Human milk is easier for the underdeveloped guts of premature babies to digest, helping to prevent a devastating condition called necrotising enterocolitis (NEC). Sadly, there are very few human milk banks left in the UK, meaning there is only supply for the most sick, premature babies.
The primary objective for HMF is to increase supply for babies where breastfeeding isn't possible medically or practically. It's vital to neonatal intensive care units in hospitals to have access to screened donor milk. They also aim to support exclusively breast milk feeding parents at home where mothers have cancer or haven't established their own supply yet. The foundation is facilitating ground-breaking research, with the end goal being to develop services that can help provide more families with human milk. Since their founding in 2017, HMF have provided thousands of litres of breastmilk to hundreds of families. With no charge and with the support of healthcare professionals, babies have not only survived – they've thrived, and mothers have been able to establish their own supply and continue to feed their babies.
In October 2021, we officially partnered our multi award-winning Milk Stout with HMF to build awareness with men (who are the main purchasers of Milk Stout). Dads can often feel helpless as their partners face breastfeeding issues and are often the people who reach out to HMF. Milk Stout is one of our fastest growing brands, and as it's brewed with milk sugar, it made sense to pair its name and popularity with this amazing cause. Using our peel and read label, we want to make the consumers of Milk Stout aware of HMF to help spread the message and bring in donations to help families in need.
HMF have some great things going on today, including a video showing how lives have been improved through their work, and the launch of their online gift shop, helping to raise more money towards the cause. Be sure to pay their website a visit and stock up on some great accessories.
If you're interested in supporting the amazing work of HMF, you can donate right now by texting 'helpbaby' to 70470 to donate £10. Or for more information about donating and their research and support, head to their website. Be the hero behind every drop.