​What is your quest? To seek the Holy Grail!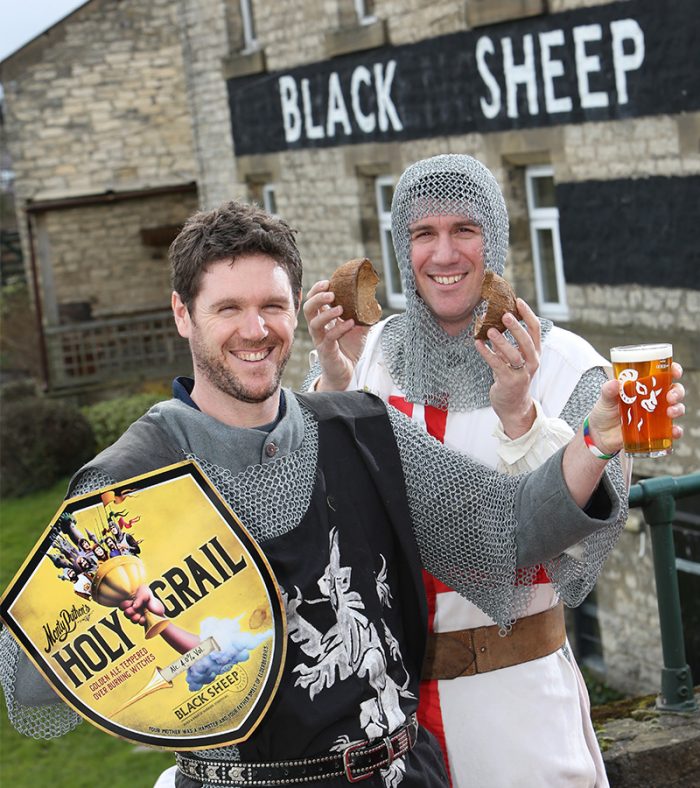 We're Black Sheep, King of British beer and we seek the finest and bravest in the land to try Holy Grail on cask this April.
It's undeniable that British humour and great beer go well together. That's why we're releasing a special cask ale version of our world famous, Holy Grail ale.
Originally brewed to celebrate the 30th anniversary of Monty Python, Holy Grail is one of our best-loved bottled beers and is available on cask for the first time throughout April. With success of the Monty Python reunion and the current Spamalot tour racing around the UK we decided to give this beer a new lease of life – oh and a new beer clip too.
If you've not tried it before (we fart in your general direction), our Monty Python's Holy Grail is a light golden beer with a fresh, zesty taste and a long crisp bitter finish. Brewed with a mixture of hops, including Maris Otter and WGV, it's a real tongue pleaser.
Jo Theakston, Sales and Marketing Director adds: It was very special to see the reunion of the surviving Monty Python team last year and it proved what we have always known, that there is still a fantastic appetite for Python among British beer drinkers.
"Putting Holy Grail out on cask this April is something we are very excited about because it represents something different for pubs. And to make the casks…you must now cut down the tallest tree in the forest…with…a herring!"