That time of year again! Masham Sheep Fair 2016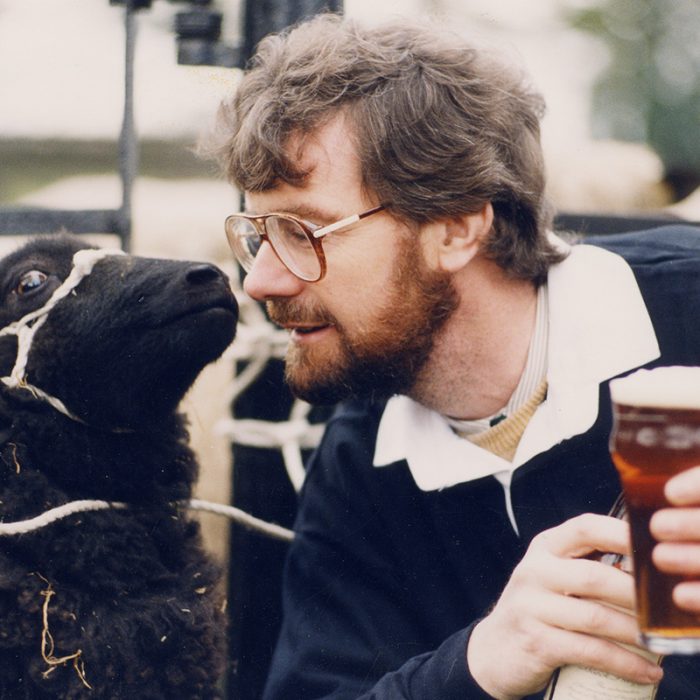 It's time to start rounding up the flock for the annual Masham Sheep Fair!
As I'm sure you could guess, Sheep play a pretty important role here at the Black Sheep Brewery. Masham's long-standing appreciation of sheep was an influencing factor when our pioneering leader, Paul Theakston came to naming the brewery back when we started in 1992. It's an event we hold very close to our hearts and we always love getting involved in the annual celebrations! Masham will be playing host to the special occasion the weekend of the 23rd-25thSeptember.
At this year's event we'll be there in full force! In the town centre, we'll be locating our pop-up shop outside the town hall on both Saturday and Sunday. It'll be crammed with heaps of Black Sheep merchandise and gifts so be sure to call over and say hi to Helen and the team! As always, we'll be supporting the acclaimed and ever-popular 'Sheep Show' just over the road from the town hall. This has become a cult favourite at the Sheep Fair so if you've never had chance to watch it, you're in for a treat! A great slice of entertainment for all the family.
On both Friday & Saturday evening, here at the Visitor Centre we'll have a curated 'specials menu' of lamb themed dishes. Not only that, but we'll have a huge selection of beers on our Baaa…r, where it's a mini beer festival every day! Expect to see some beauties available including our latest seasonal brew 'Big Horn', a 4.5% Anglo-American IPA. Classic favourites such as Best Bitter, Riggwelter and Black Sheep Special Ale will also be on offer. We have a wide selection of cask ales and craft beers so whatever your mood, we'll have something to suit!
In addition to that, on Saturday evening we'll be hosting a live band to perform in the Bar at the Visitor Centre. This is set to be a great evening and entry is completely FREE OF CHARGE! Playing on the night will be the excellent 'Also Known As' who have a great following and an amazing collection of blues & rock tracks. Simply turn up at the bar, grab a drink and relax to some great music. What more do you need?! They'll be playing two sets (18:30-19:30 & 20:30-21:30) so plenty of time to stop by for some Saturday night live entertainment. To complete the evening, we'll be running a prize draw to win some Black Sheep goodies. Tickets for the draw can be purchased at the bar from 6pm onwards with the winner being announced at 9:30pm.
If you'd like to eat on the evening, we suggest booking a table through our friendly team via phone or email, details below.
Throughout the weekend, Shepherded tours of the brewery will be available and our shop located in the Visitor Centre is the place-to-be for our bottled beer selection. So why not come over and take a look around our famous Brewhouse? Followed by a couple of free samples of course!
Finally, to round off Sheep Fair weekend we'll have our classic Sunday lunch menu available on the 25th.
We can't flipping wait for this! For tour and meal bookings simply call 01765 680101 or email visitor.centre@blacksheep.co.uk
See you there!