Rugby fever hits the brewery once again!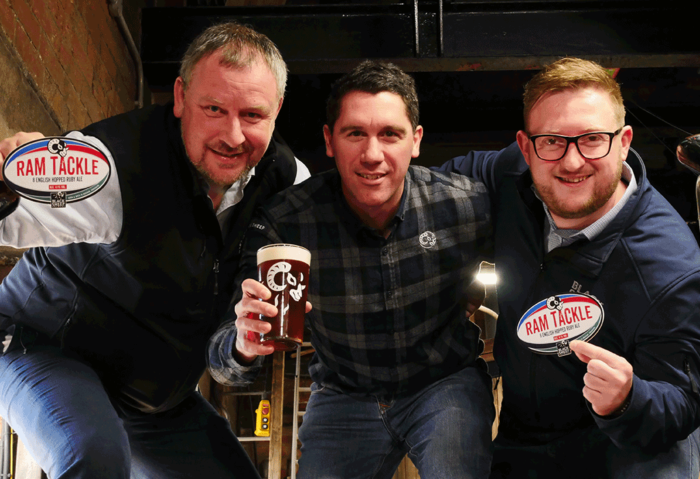 We're dead excited to announce that we will once again be brewing a small batch of Ram Tackle, our rugby inspired ruby ale for this year's Six Nations, due to start on February 1st!
After a heartbreaking end to the 2019 Rugby World Cup, we're hoping England can go ahead a bag a Grand Slam for the first time in a few years, hopefully a pint of Ram Tackle will provide the guys with all the motivation they need!
This will be the third outing for Ram Tackle following its debut back in February 2017. It always proves to go down well with cask ale fans and is a cracking ale to see out the winter months. A scrum of eight English hops offers flavoursome note of dark fruits whilst the complex malt blend kicks with roasted and biscuity notes. At 4.1%, it is a great session pint and will go amazingly with a pie and peas, best served in a warm pub showing the action! You can get more info on our stalwart rugby ale here.
Ram Tackle will be available in cask for a limited period only so be sure to hunt out a pint down your local!
Good luck to the man and women at this year's tournament, we're rooting for you England!