Respire: now in bottle!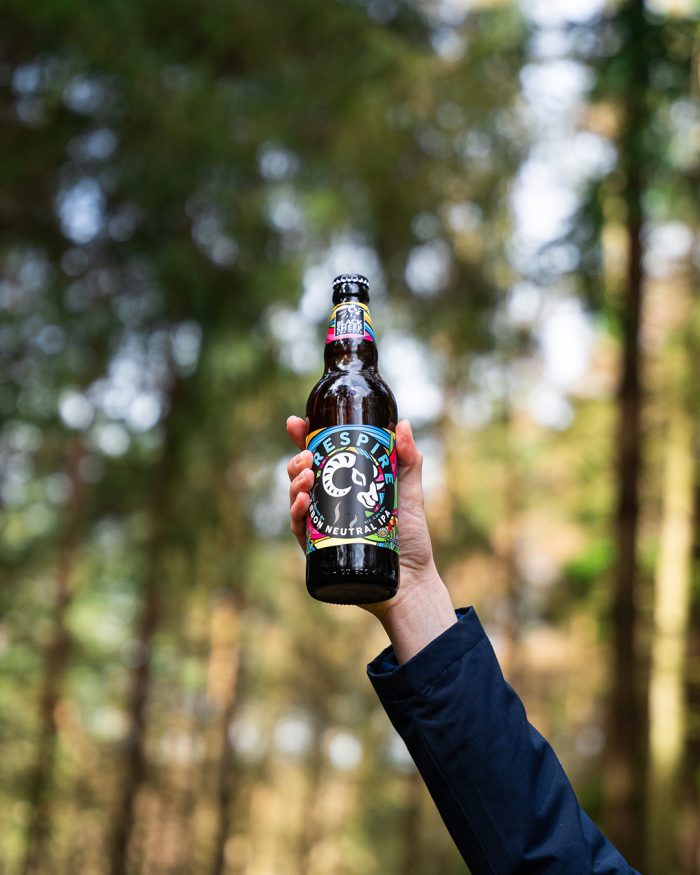 It's Earth Day once again, and a year on from the launch of our first carbon neutral beer, Respire. Today, we're proud to launch Respire in 500ml bottle!
What does it taste like? Well, it's everything cask Respire is, but bottled. It has every one of those bright citrus, fruity tropical and crisp pine notes from the Citra and Chinook hops, before light brioche maltiness disipates into a refreshing dry, bitter finish. A little extra carbonation adds a delightful snap of fizz.
Just like with cask Respire, we measured the whole carbon footprint of the bottling process, and are offsetting this with official credits funding high impact bio-diversity projects. Black Sheep are committed to becoming a sustainability-focused business, and we're proud to continue this work.
AND – we're continuing our partnership with The Yorkshire Dales Millenium Trust to support environmental projects and the planting of trees in the Yorkshire Dales. Every pint of Respire you drink contributes to this amazing charity, with £5 from every brewer's barrel donated to their work.
With Respire now being available in and out of the pub, what more of a reason do you need?
Respire 500ml bottles will soon be available in selected Waitrose, Asda and Co-op stores! Cases are available in our online shop now!