NEW: Brewhouse Lager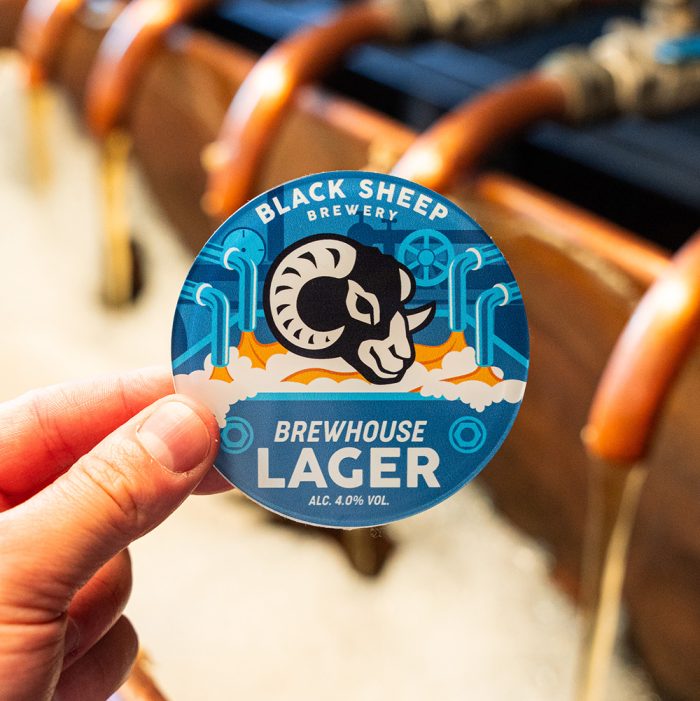 Expertly crafted with the finest ingredients in our brewhouse: the beating heart of Black Sheep Brewery. Built with salvaged equipment and the sheer willpower to forge our own path, the story of the brewhouse is the epitome of being a Black Sheep.
The finest lager malt, classic German noble hops and pure Yorkshire Dales water are combined in polished copper vessels before an extended lagering period. It pours bright gold with a lively white head, with gentle aromas of floral and citrusy hops as you raise the glass, before sweet, bready malts and soft bitterness engulfs the palate.
Brewhouse Lager is available now in keg – so keep an eye out in your local for it hitting the taps! It will also be available in cans shortly, stay tuned!