Cry Wolf: Our New Black IPA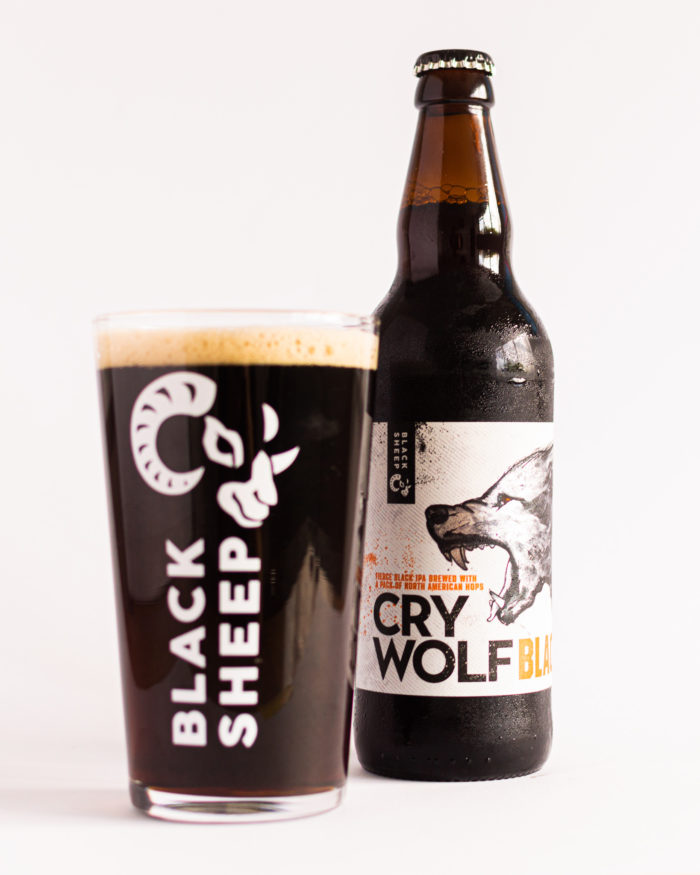 There's no howls from us as we announce the launch of our new crafted premium bottled ale: Cry Wolf. In a nod to the fable, Cry Wolf is a dark and fierce Black IPA bringing a fresh piece of modern innovation to the 500ml bottle category.
The beer will hit Tesco shelves next week, but it'll also be available from the Black Sheep shop at the brewery in Masham as well as our online shop.
Also known as a Cascadian Dark Ale, a Black IPA uses a malt bill reminiscent of a stout, with all the punchy new world hops of an IPA to create a delicious fusion of the two. And we've done just that. Expect the unexpected with Cry Wolf!
Black malt, chocolate malt and flaked oats join Maris Otter pale malt to add roasty caramel and chocolate notes and gives the beer an intense dark appearance. Masses of Cascade, Columbus, Chinook and Citra hops create woody pine, biting citrus and bright tropical flavours. As ever, we used our house yeast strain and Yorkshire Square fermenters, culminating in a dry, drinkable finish. These malt and hop flavours meld into a wonderfully balanced pint; complex, bracing, but profoundly refreshing, and clocking in at 5% you'll keep coming back for another sip. It's unique, and you're going to love it.
Cry Wolf launches in-store on 6thJune.