54° North Font Launch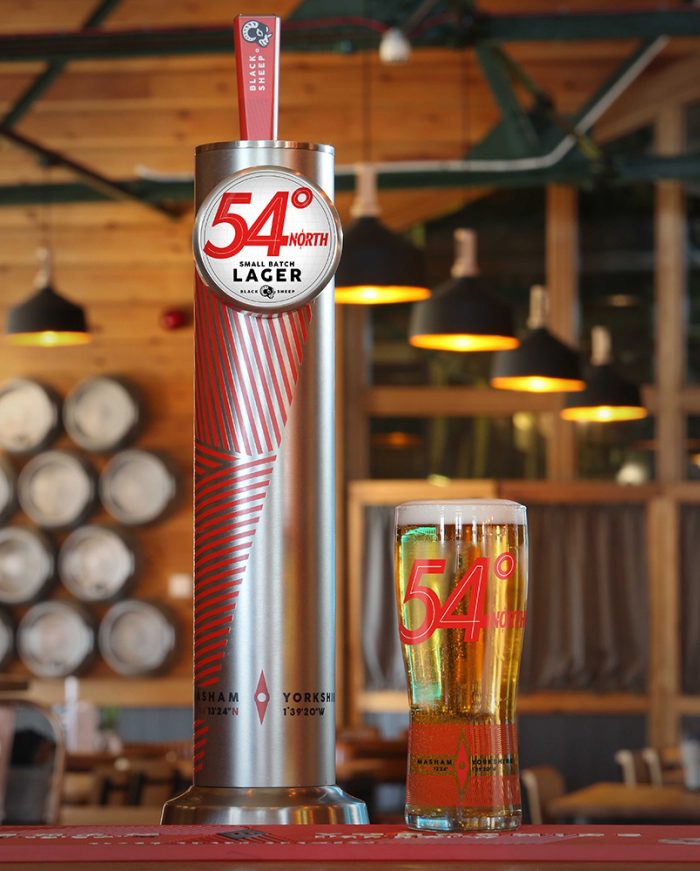 This time last year we were in the depths of preparation for the launch of our new lager, 54° North. It seems like yesterday that we were preparing to introduce our latest offering to the people.
A year on, we're chuffed to announce that we're launching a new font to complete the package.
For those of you who don't know, 54° North is our first ever lager. It is a Helles lager and brewed with German Pilsner Malt, together with Magnum and Polaris hops, as well as the classic German aroma hop, Tettnang. It's top fermented using our famous Yorkshire Square fermenters in Masham, then lagered for a month. The result is a delicious, clean and crisp pint with a slight herbal character and a refreshing, bitter bite.
Having recently secured listings for 54° North with major supermarket chains Tesco and Morrisons, the new font will make it even easier to spot a pint of 54 when you're down your local. If you see it when you're on your travels, be sure to get a picture and tweet us at @BlackSheepBeer or @BlackSheepBrewery
54° North, a 4.5% ABV premium small batch craft lager, was created in homage to Black Sheep's hometown of Masham and the brand's name derives from the line of latitude around the earth that passes through the Yorkshire market town – 54th parallel North