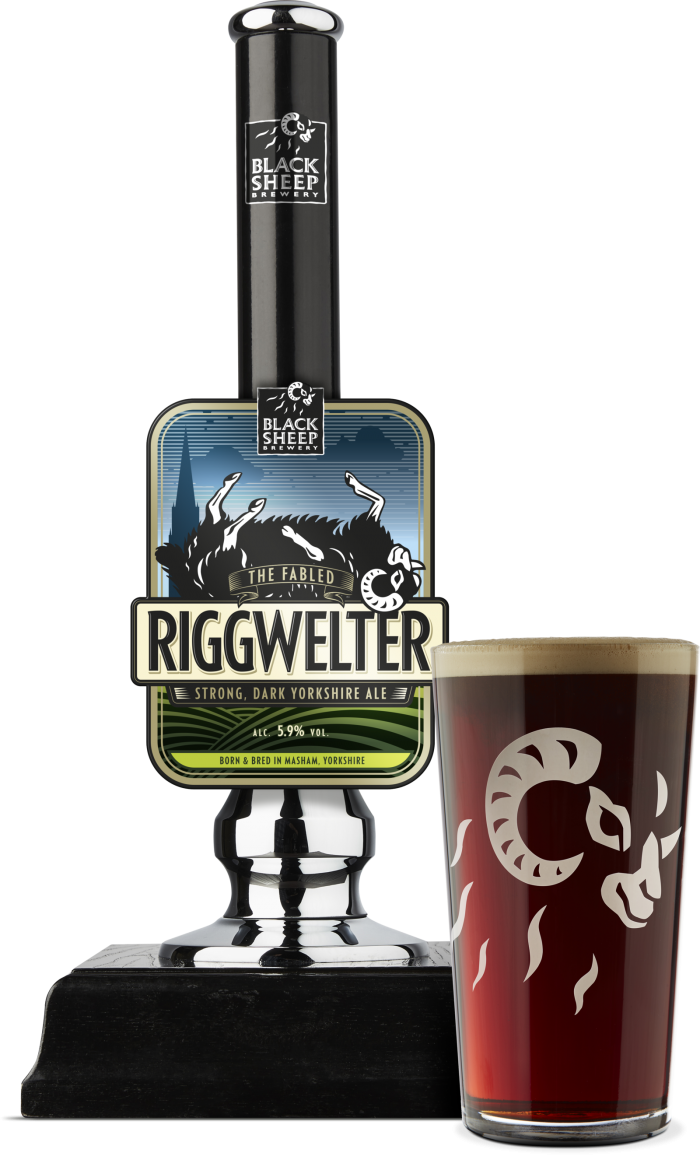 core range
Riggwelter Beer: Dark Yorkshire Ale
The fabled Riggwelter has grown to be one of our most loved cask ales and remains our most decorated beer having won numerous awards.
Riggwelter takes its name from a local Yorkshire Dales farming term which has Nordic roots; "rygg" meaning back, and "velte" meaning to overturn. A sheep is said to be rigged or 'riggwelted' when it has rolled onto its back and is unable to get back up without assistance. What better name for a strong beer from the Black Sheep Brewery in Yorkshire, eh?!
Riggwelter is a real showcase of hops, malt and yeast. Layers of chocolate and coffee are most prominent with dark fruits offering a sweet balance against the bitter roasted flavours. Our in-house strain of yeast provides more fruity esters including freshly peeled banana.
Pouring a dark ruby colour and when served through a handpull, there's not many beers that can match Riggwelter's beauty.
ABV
5.9

Colour

Dark Ruby

Aroma

Notes of liquorice and banana as well as dark, roasted characters.

Taste

Deliciously sweet with notes of coffee and dark fruits.

Food Matches

Perfect with a fat slice of fruit cake and a strong tasty cheese.

Ingredients

Hops, Malted Barley, Torrefied Wheat, Water, Yeast
Awards
Trade Enquiries
For more info on how to stock black sheep beers in your pub
Visit trade page
Also available to buy online