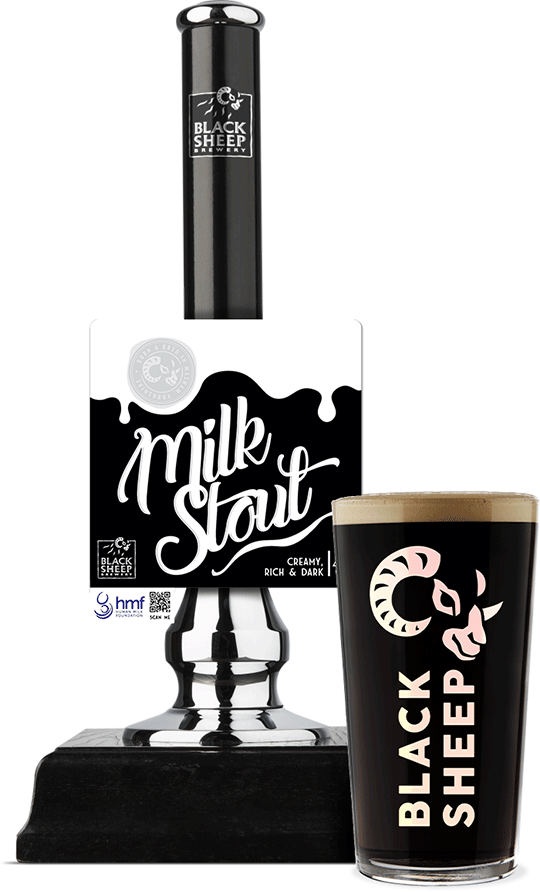 seasonal calendar
Milk Stout
For the first time ever, we've included a stout into our seasonal offering of beers. Before you ask, it isn't made from Sheep's milk!
Inspired by the dark northern nights in early winter and the diverse flavours of dark beers, Milk Stout has been meticulously forged to offer a powerful pint that is unbelievably easy drinking.
This is a silky, creamy stout packing notes of chocolate, vanilla and coffee. Brewed with lactose and a robust malt blend, this Milk Stout offers a satisfying sweetness that cuts against a light bitterness, brought together through an irresistible velvet texture.
Brewed with lactose to create a silky, delicious pint.
ABV
4.4

Colour

Black

Aroma

Vanilla with notes of chocolate coffee.

Taste

Rich dark chocolate with subtle notes of coffee and vanilla.

Food Matches

A dream alongside a flavoursome chocolate cake.

Ingredients

Hops, Malted Barley, Lactose, Torrefied Wheat, Water, Yeast
Awards
Trade Enquiries
For more info on how to stock black sheep beers in your pub
Visit trade page
Also available to buy online