Pubs to reopen on 4th July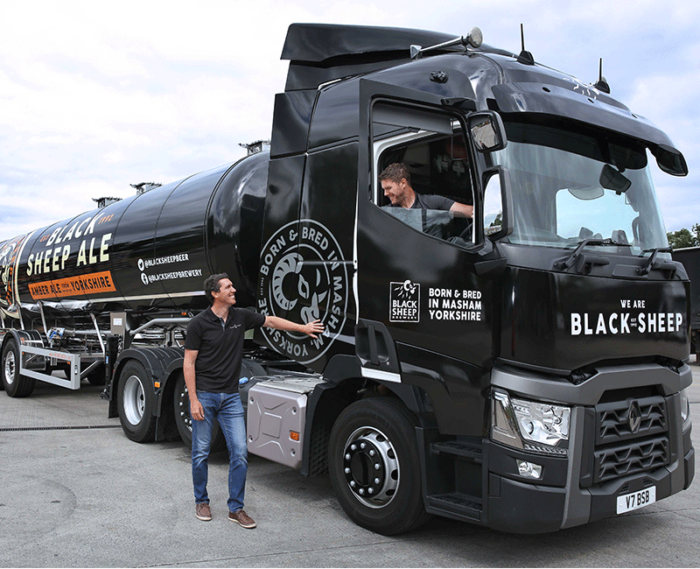 We're chuffed to tell you that we're ramping up production to support the reopening of pubs on 4th July following the government's announcement today.
After restarting brewing this month with the first 100 barrels of Black Sheep Best Bitter, we're also adding a wider selection of beers, in various formats, to create a dedicated re-opening range.
Though primarily available in cask, Black Sheep Best Bitter will also be available in kegs and mini-kegs. Not only will we have Best Bitter available, but we'll also be offering Twilighter, a fresh IPA that was introduced as a seasonal in 2019, in cask. We plan on reintroducing Black Sheep IPA in keg format from 6th July whilst also reintroducing our Yorkshire lager, 54° North from 20th July.
Our distribution team, which have been providing local home deliveries direct to customers during the three-month hiatus, will begin reloading our fleet of vans with cask and kegs for delivery to our heartland and across the country over the next two weeks. How exciting!
Charlene Lyons, Chief Executive here at Black Sheep, said: "We have been poised to increase our production ready for pubs to reopen and now we have the green light, our team will be pulling out all the stops to ensure our pub customers have the freshest supplies of Black Sheep behind the bar ready for 4th July.
"All of our deliveries will be made in line with hygiene and social distancing guidelines and we will be encouraging all the pubs we work with to ensure they have a safe environment for staff and customers to enjoy this new chapter in the story of our industry.
"We will be prioritising customers in our heartland in this immediate period and then expanding our deliveries throughout the country in the coming weeks.
"There's no doubt that this is a monumental day for us. Delivering to pubs once again will allow us to resume our close bonds with our flock of publicans with whom we have long-standing and successful relationships. We've missed them, but we are back together now and making sure they can serve much-desired pints of hand-pulled Black Sheep that their customers have been looking forward to throughout lockdown."