It's Coming Home!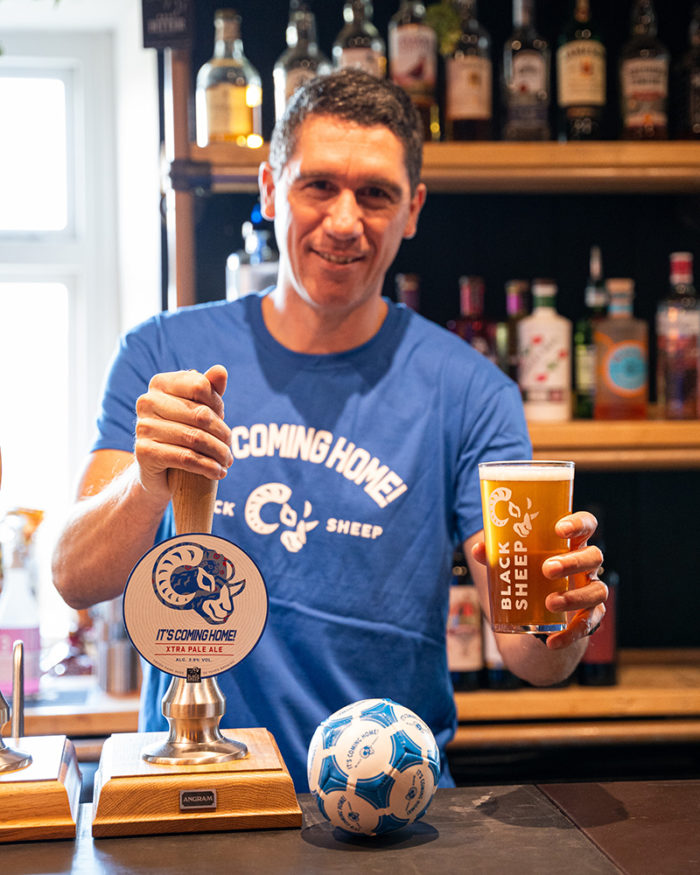 Last week, we launched Sprinter, our Extra Pale solution to the November blues. Hopped with Chinook and Amarillo, this cask beer is an easy, sessionable delight, crammed with bright citrus flavours.
England's women already brought it home this year, so what a year it would be if England's men brought home the World Cup! We launched Sprinter with a dual badge – so that publicans can swap their Sprinter for It's Coming Home! on match day, to give the lads all the support we can. We anticipate the chant starting up every time a pint is ordered – perfect for getting into the football spirit.
The Black Sheep Brewery Visitor Centre, as well as Foley's Tap House and the Tap & Kitchen in Leeds will be showing all the World Cup games and serving It's Coming Home!, so why not stop by for a few pints while you watch the match? It's Coming Home! features a beautiful new pump clip in England's colours, so it'll be easy for you to spot on the bar.
For more info about the beer, head here. For more about our flock of pubs, head here.