Sprinter: Citrusy all over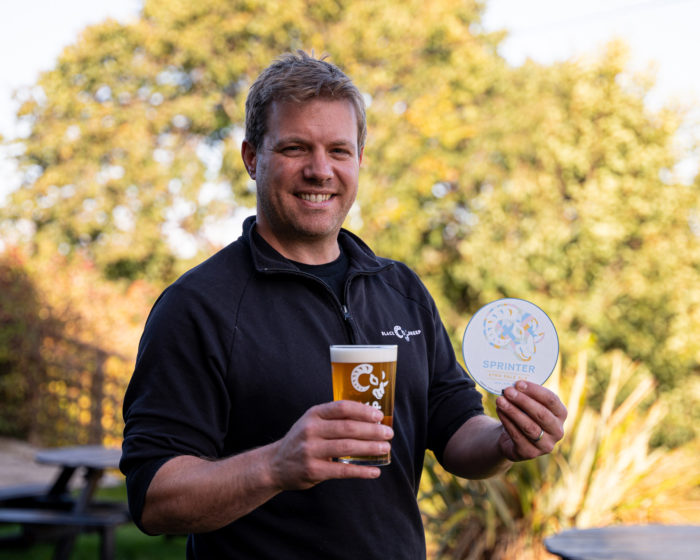 October saw us welcome in Autumn with our dark and warming Chocolate Porter, Astronomer, so for November, we've got the complete opposite with Sprinter, a bright, thirst-quenching Extra Pale Ale.
Using just pale ale malt, this beer is as pale as can be – but that doesn't mean there's a lack of flavour. The subtly sweet and light maltiness is elevated by huge additions in the hop back and fermenters of Chinook and Amarillo hops. One of our brewers, Alex, describes Sprinter as 'citrusy all over', and with Chinook bringing bright, bitter pink grapefruit, and Amarillo sweet, ripe orange, it certainly is that.
We wanted to create an incredibly drinkable beer for the Football World Cup season, something to enjoy in the pub while watching England excel through the group stages. Coming in at 3.8%, Sprinter is super sessionable with incredible balance and that classic, characteristic Black Sheep dry finish, perfect to watch the match with, maybe joined by a chippy tea.
Bright and refreshing to help stave off the cold November days, we're incredibly proud of Sprinter. It'll be available on cask for November only.