Beer Champion 2017!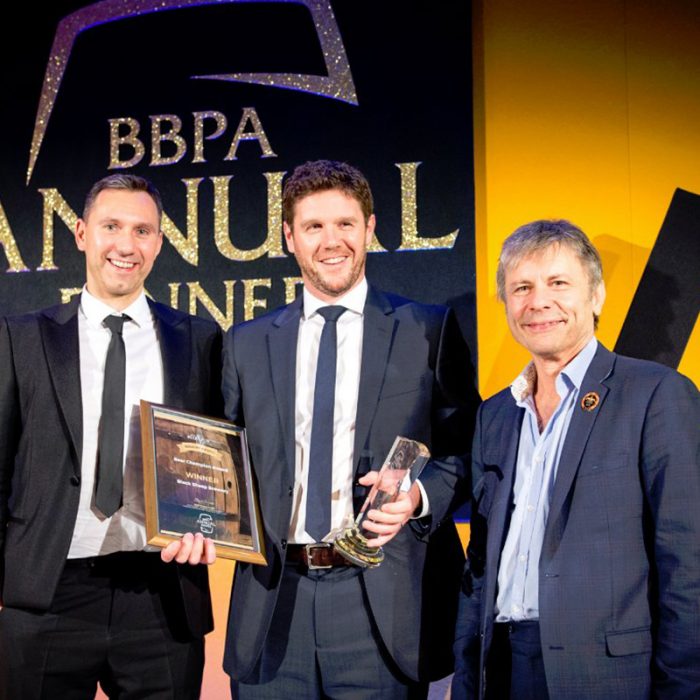 It's Friday and we're in the mood for celebrating after our big win at this year's British Beer & Pub Association annual awards dinner. We're delighted to announce that we picked up the award for 'Beer Champion 2017' at the event, a huge accolade that we're absolutely thrilled to have won!
The awards comes during our 25th year and recognises our celebration of beer on our landmark anniversary. The accolade was presented in recognition of our anniversary activities, including the development of our core, seasonal and speciality beers in 2017, most notably, the release of our first-ever lager, 54 Degrees North.
Our trophy cabinet is looking well stocked after our win at the BBPA Annual Dinner following our sweep at the World Beer Awards during the summer, where we won four accolades. Our new Choc & Orange Stout was the UK winner in its category, while Riggwelter, Black Sheep Ale and My Generation took home Gold, Silver and Bronze medals, respectively. We truly are humbled to have achieved such success over the last 3 months – all our staff are dead chuffed with the news!
Jo Theakston, Sales and Marketing Director here at the brewery, said: "We're hugely proud to have been recognised by the BBPA, which is a true voice of our industry and does so much to look after beer and pub companies' interests. Our beers have continued to be enjoyed by so many drinkers across the country and we are proud to have taken home some many awards this year, with the BBPA's recognition being the icing on the cake.
"2017 marks a special year for Black Sheep as we have celebrated our 25th anniversary year by creating new, innovative brews, while recognising the importance of some of our flagship brands."
Thanks again to the BBPA for the award and all our loyal following for the continued support – it is massivley appreciated!