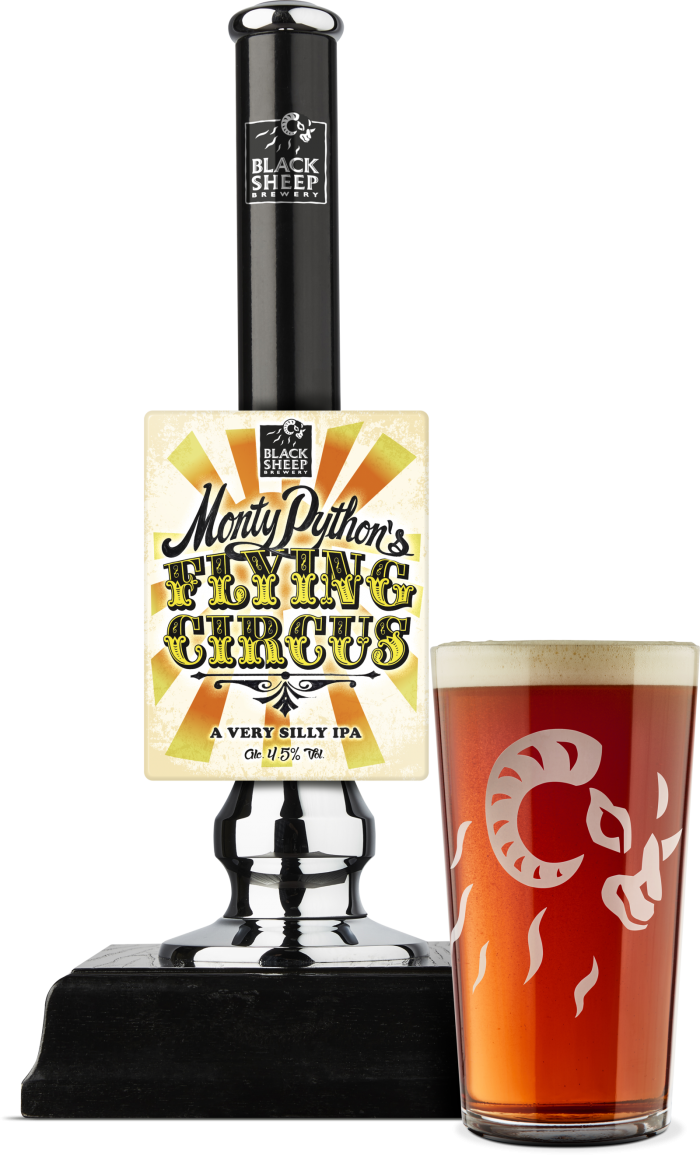 Flying Circus: Monty Python IPA
Created in 2018, Flying Circus completes our trilogy of beers with the team at Monty Python.
It is brewed using a blend of pale ale malt and crystal rye to give a light red tinge, while the hops of First Gold, Galena and Amarillo offer peachy, citrus characters. At 4.5%, it offers a very silly option when you're next down the pub with your pals discussing interesting facts about the Norwegian Blue Parrot.
Flying Circus is of course a nod to the legendary TV series – of the same name – that aired between 1969 and 1974.
"It's not pining, it's passed on! This parrot is no more! It has ceased to be! It's expired and gone to meet its maker! This is a late parrot! It's a stiff! Bereft of life, it rests in peace! If you hadn't nailed it to the perch, it would be pushing up the daisies! It's rung down the curtain and joined the choir invisible. This is an ex-parrot!"
ABV
4.5

Colour

Amber with a red tinge.

Aroma

Stonefruit with subtle hints of pine.

Taste

Notes of fresh peach, caramel and a touch of citrus.

Food Matches

Bereft of life Norwegian Blue Parrot with a wafer thin mint to finish.

Ingredients

Hops, Malted Barley, Torrefied Wheat, Water, Yeast
Trade Enquiries
For more info on how to stock black sheep beers in your pub
Visit trade page