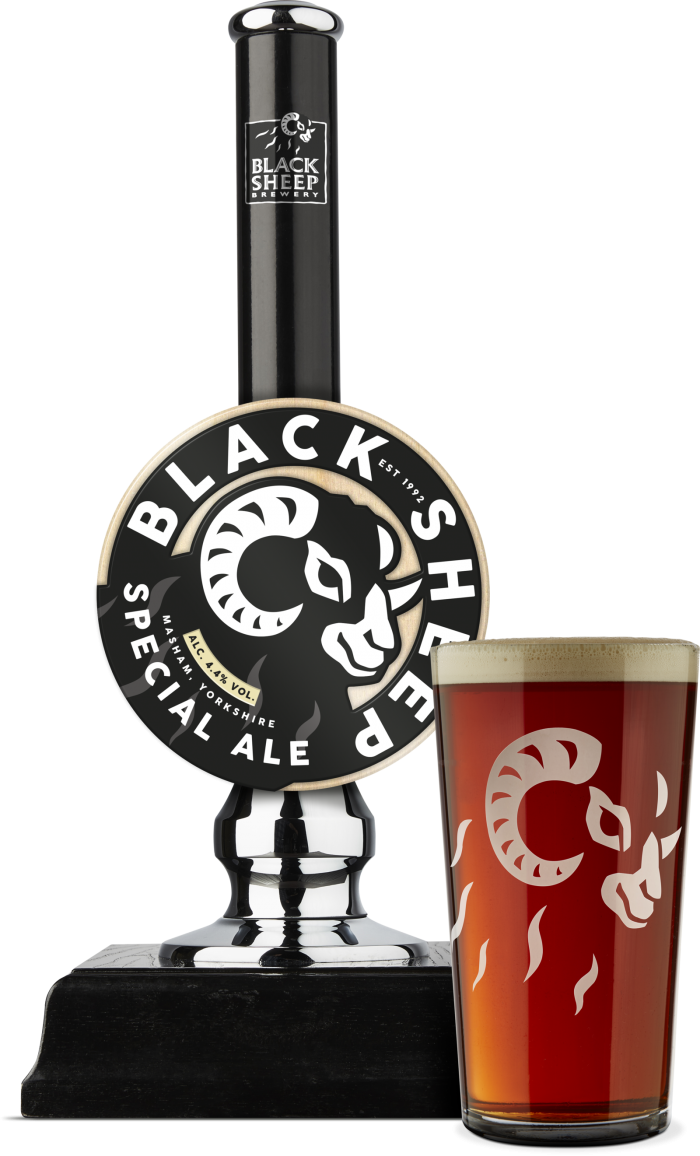 core range
Special Ale
Special Ale was the second beer we ever produced here at Black Sheep and remains a favourite in our portfolio.
A robust and agile amber ale, first introduced to our range in 1994, Special Ale carries an explosion of fruit on the aroma and palate with the fruity esters offering notes of raisins and pear drops. The malt blend provides notes of toffee, caramel and biscuit which balances perfectly against those flavoursome British hops.
Superbly bittersweet and an icon of our range, Special Ale holds a special place in our heart.
It is also well known as our flagship bottled ale (the name of which is simply Black Sheep Ale),
ABV
4.4

Colour

Amber

Aroma

Pear drops, caramel and a touch of toffee.

Taste

Dark fruits hit the palate whilst the malt offers those sweet toffee and biscuit flavours.

Food Matches

Try with full flavoured, rich pies like steak and gravy.

Ingredients

Hops, Malted Barley, Torrefied Wheat, Water, Yeast
Trade Enquiries
For more info on how to stock black sheep beers in your pub
Visit trade page