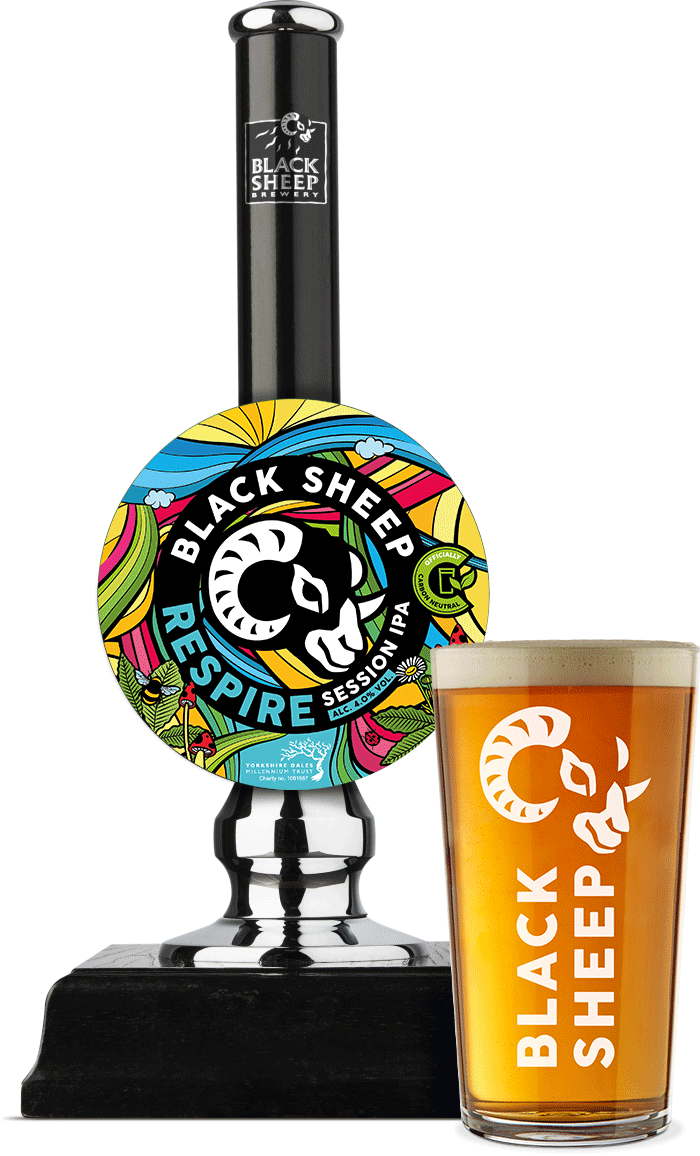 Respire Beer: Carbon Neutral IPA
Launched on Earth Day 2022, Respire is completely carbon neutral, with every pint contributing to the planting of trees in the Yorkshire Dales through our partnership with the Yorkshire Dales Millennium Trust.
Like a breath of fresh air, Respire is a soft and pillowy Session IPA laced with juicy notes of citrus and tropical fruits.
The hops shine, adding a touch of bitterness whilst the pale malt adds a delicate sweetness. Torrefied wheat provides a smooth body and a velvet-like head.
Pours crystal clear with a glowing straw hue. Refreshment at its peak.
Read more about Black Sheep's plans to become more sustainable here.
ABV
4.0

Colour

Straw

Aroma

Orange, Tropical, Hop-Forward

Taste

Juicy, Tropical, Citrus

Food Matches

Works wonders when paired with light, artisanal pizzas laced with smooth mozzarella.

Ingredients

Water, Malted Barley (gluten), Wheat (gluten), Hops, Yeast
Trade Enquiries
For more info on how to stock black sheep beers in your pub
Visit trade page