Welcome the Return of our Favourite Reindeer, Blitzen!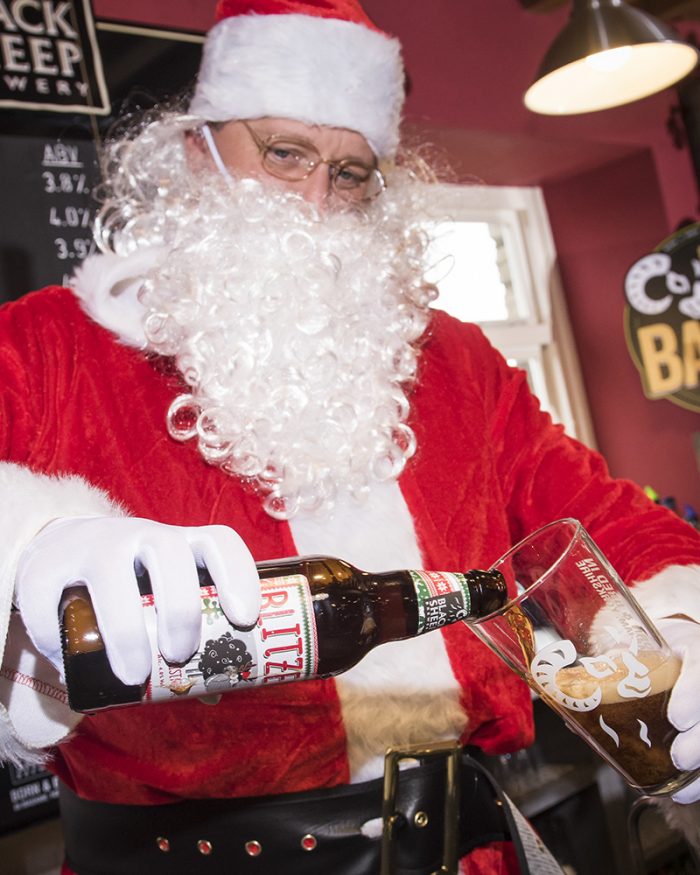 December has sprung and it's time for Father Christmas to buckle up and get those reindeer ready for action as he makes the annual trip around the globe for Christmas! When it comes to fame, Rudolph may be the most recognisable reindeer on the sleigh, but this year, we're making a case for our all-time favourite of St Nicholas's fleet, Blitzen!
This Christmas will mark the third year in which our 4% Ruby Ale hits pubs up and down the country. Blitzen is a cracker of a beer, brewed using a blend of American Cascade hops, Orange Peel and Muscovado Sugar which gives it a rich depth of flavour, perfect to sit alongside those mince pies! The vibrant, zesty twang that comes from the hops and orange peel cuts through the sweet, malty base of the beer perfectly, leaving a bitter-sweet array of character. The blend of malts, drop notes of raisins, chocolate and dark fruits into the beer, adding another dimension to this cheeky festive number.
Blitzen completes our 2016 seasonal calendar of ales and will sit alongside Brian, our new Monty Python themed beer, as part of our festive offerings.
Our Christmas Ale will be available in both cask and bottle over the festive period so keep an eye out for it on bars and shelves in your local area. Or if you fancy a trip to the brewery, our Visitor Centre and Sheepy Shop will have it available throughout December so if you're in the area, call in for a pint with a lovely, fat slice of Christmas cake!
Our Head Brewer who devised this awesome recipe, Phil Douglas, is a huge fan of this beer and asked a good friend of his to pop by and record a video for the launch. You can watch it here!
As it's now officially December, we won't judge you for celebrating Christmas early, so get yourselves a pint of Blitzen and get into that jolly, festive mood! Father Christmas's favourite reindeer might be Rudolph, but ours is definitely Blitzen!