Venus & Mars – Now Available in Cask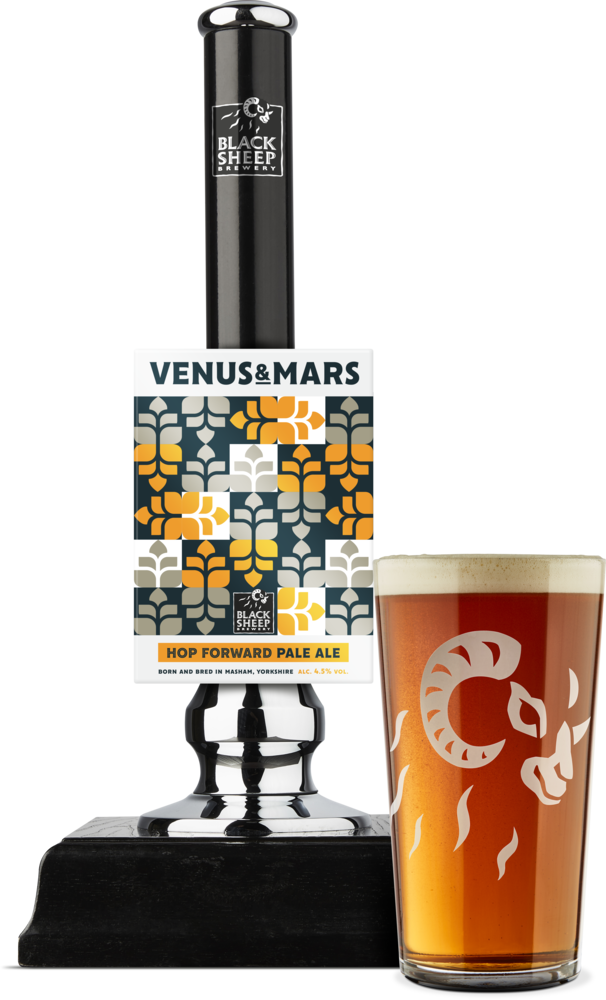 We're delighted to today be launching our new, Roman mythology-inspired ale, Venus & Mars, which is to appear in pubs and bars for the first time in cask.
The cross-over pale ale is named after Venus, the Roman goddess of beauty, and Mars, the Roman god of agriculture, and was previously only available in bottled and keg formats.
Venus & Mars will be available across the pub trade throughout February and March so only a limited time to try these in cask folks, don't miss out.
At 4.5% ABV, Venus & Mars fuses together First Gold, Summit and Chinook hops to provide a 'hop forward' pint with notes of stonefruit, citrus and pine.
Jo Theakston, Sales and Marketing Director here at the brewery, said: "Venus & Mars has been one of our most popular additions to our range in recent years, and we're delighted to be able to offer it to customers and across the industry in cask format for the first time.
"We're always experimenting and creating new brews and are expecting another positive reception for Venus & Mars, as we did when we brought it to market as a bottled beer and then in keg format last year."
---