Velo Rides Again!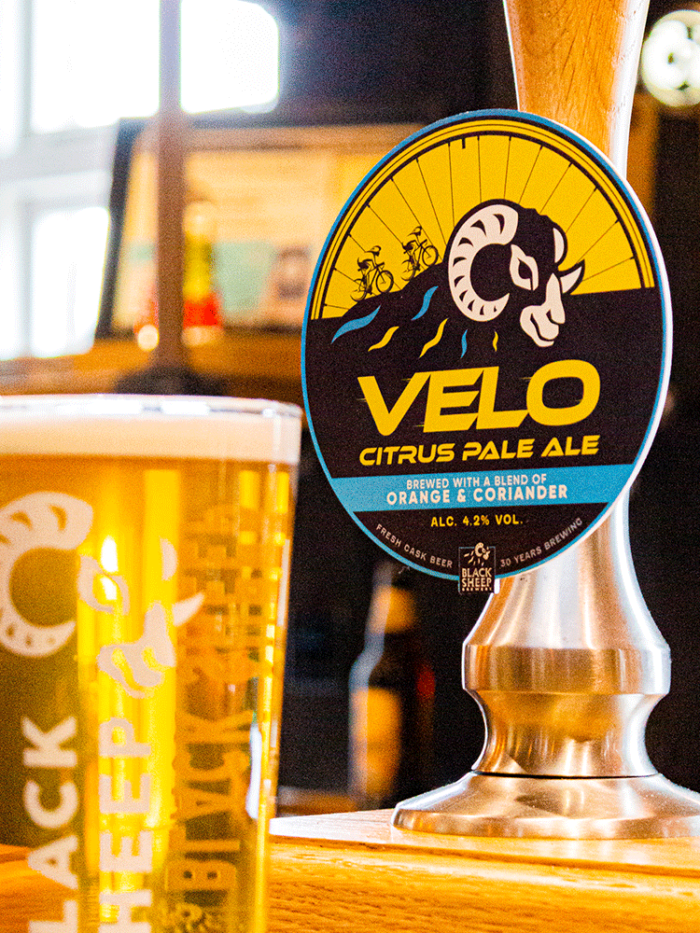 A new month brings with it the 4th beer in our seasonal cask calendar – and it's one of our absolute classics.
Velo, our most popular seasonal cask ale ever, is making a welcome return this May. Originally brewed to celebrate the Tour de France passing by our front doors in 2014, Velo has made regular comebacks in the following years for the renowned Tour de Yorkshire.
Velo is a 4.2% pale ale – soft, sweet malts layered up with Cascade hops and additions of orange peel and coriander seed. Using our fruity house yeast and our iconic Yorkshire Square Fermenters brings all of these ingredients together to make a bright and refreshing beer, with zesty orange character and just a hint of spice. With plenty of bitterness and our characteristic dry finish, it's the pint that will keep you coming back for another sip.
Velo is the perfect beer now that summer is really rolling in and we can highly recommend a beautiful spin around the Dales before rewarding yourself with this great thirst quencher!
Sadly, there is no Tour de Yorkshire this year, but with Yorkshire's cycling and brewing pedigree, Velo is sure to go down a treat. And it's available on cask for May only!