The Return of our Festive Duo!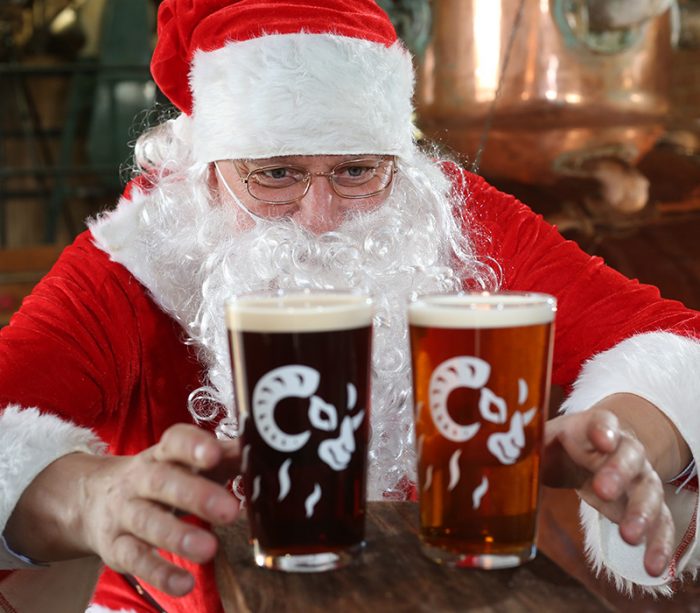 It's mad to think that our 25th Anniversary celebrations are coming to a close after what has been a landmark year for us here at Black Sheep. As we approach 2018, we're excited to enter our 26th year with a bang and have got some very exciting plans in place for the New Year. Watch this space…
But 2017 isn't quite over yet, and we're chuffed to welcome back two of our legendary Christmas ales for another year. Yep, you guessed it, Blitzen and Brian are back!
Blitzen is all about fun and flavour. It's a 4.0% Ruby Ale packing a heap of beautiful dark malty flavours with a touch of citrus from the orange peel that we add in the boil. It has a delicious biscuit character with a lovely sweet finish. A real Christmas cracker of a festive ale! This cheeky festive number is named after our favourite reindeer, Blitzen!
Brian on the other hand is a fresh, citrusy pale ale with a heap of juicy, zesty character from the WGV hops that we use in the brew. It has a light base with a touch of bready character. It's really easy-drinking and at 3.9%, the perfect session pint for the festive period. Not only is Brian a gorgeous pint, it's also an official beer of Monty Python, the result of our long-standing collaborative work with our friends at team Python! It was named Brian following a Facebook vote that was put out to over 1.2 Million people. Named of course after the legendary main character in the Monty Python film, 'Life of Brian'.
These festive beers will be available throughout December from both our Visitor Centre and a large number of pubs nationwide. Be sure to get a pint of it whilst you can!
Father Christmas certainly approves…