New: Side Quest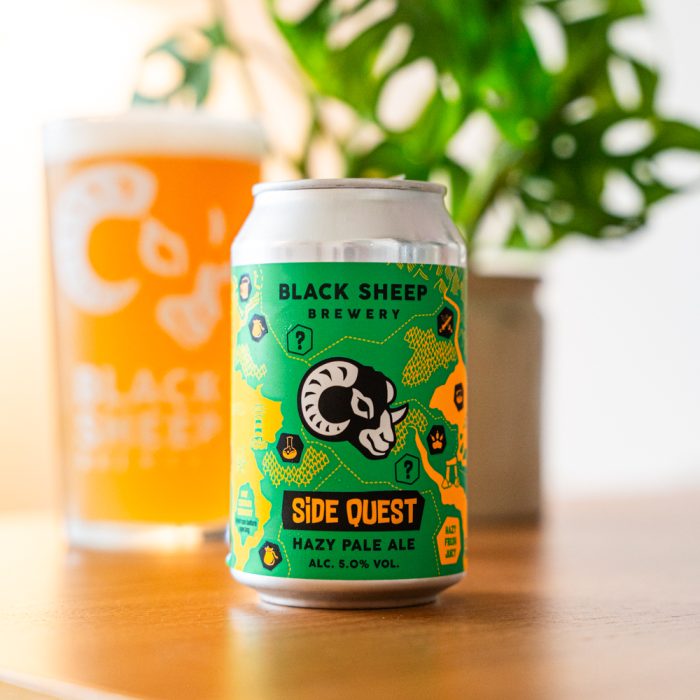 A cloaked figure places a chilled elixir in your hand, its touch sending a shiver down your spine. "Consume this when tiredness claims you," they whisper, "for it shall invigorate your weary bones and embolden you to take the road less travelled."
We're known for our delicious pin-bright cask beer, but we're Black Sheep: we don't just brew great cask, we brew great beer.
Inspired by our origin story and avoiding the main quest for as long as possible (+ some of the marketing team are huge video game nerds), Side Quest is an exploration off the beaten track.
We've taken a leap into this adventure into the opaque. Our brewers combined a silky, oat-heavy malt base with liberal doses of Citra, Chinook and Summit, creating a super soft Hazy Pale Ale with bright, juicy citrus and tropical fruit notes.
Join us, and take the road less travelled. Take a look here.