It's time for a Refresher!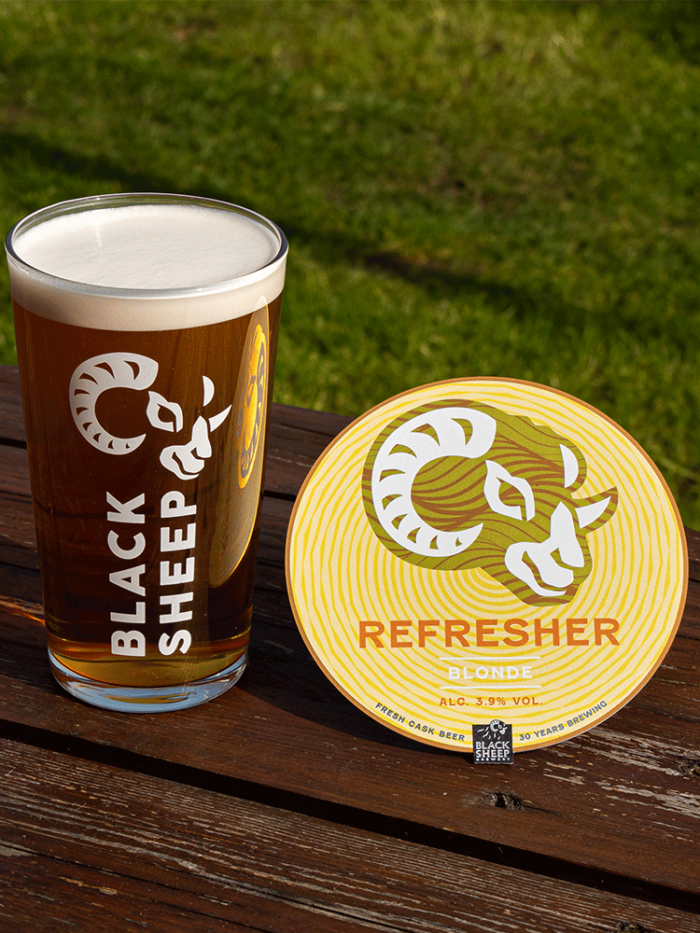 Spring is finally here, and with it comes the next beer in our 2022 range of seasonal cask beer. As the days get warmer and longer, brand-new Refresher does exactly what it says on the pump clip.
It's a 'fresh' take on the classic British Blonde Ale, blending floral and citrussy hops with a light malt base for a bright, fruity pint. The beer is delightfully smooth and silky from its conditioning in cask, with that classic Black Sheep dry finish. Clocking in at a sessionable 3.9%, Refresher is ideal for making those first forays back into the beer garden for a couple with your mates.
British Blonde Ales, sometimes known as Golden Ales, are quite different from the stronger Belgian style with a more prevalent yeast character. Designed to be light and refreshing, sweet and pale malts are balanced with moderate bitterness that allow the hop aromatics and flavours to shine.
Refresher is the third release in our biggest seasonal cask beer range yet, created to mark our 30th anniversary in September with the return of some Black Sheep classics and modern craft styles.
Keep an eye out for Refresher in your local, it's the perfect embodiment of Spring, available for this month only!