Islander: from one island to another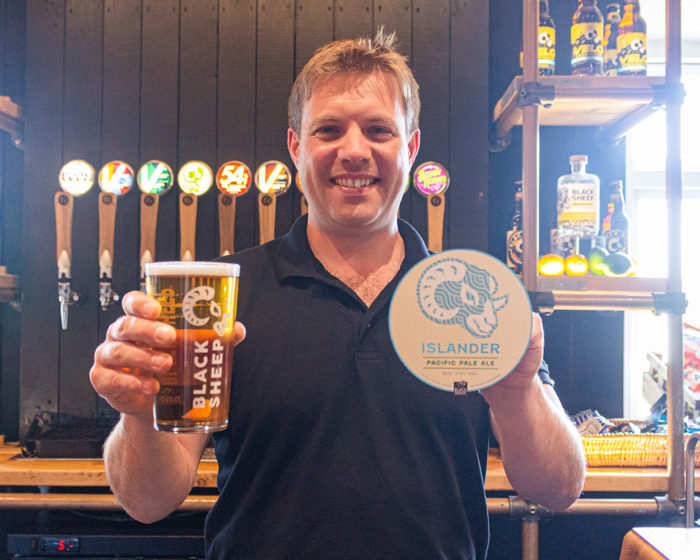 Hops grown in New Zealand have become incredibly popular in craft brewing in the last few years.
The hot, lush terroir brings completely new, highly aromatic and fruity flavours to the hop table. We've loved Nelson Sauvin since the we first got our hands on it several years ago – its name a nod to the Sauvignon Blanc grape notes that are prominent in this variety. It also brings aromas of citrus, tropical fruit, and a hint of gooseberry, perfect for a Summery pale ale – which is exactly what we wanted with Islander!
Taking a soft, light malt base, and then piling the Nelson into hop back and dry hop, the brewers have let these Antipodean hops shine. Islander pours a beautiful sunshine gold, with a bright white head. As soon as you lift the glass, aromas of sticky mango, sharp gooseberry and a hint of that white wine character hit in full force. This continues on the palate, backed up by the soft malt profile, before finishing wonderfully dry thanks to our house yeast culture.
It's a pale ale that's new to us, and we love the complexity but also drinkability, which makes Islander a pint that we can't wait to have another of. You gotta try this one, not only does it taste great, but it's guaranteed to whisk you to an idyllic islet in the turquoise South Pacific.
Available on cask for August only, with a small batch of bottles available exclusively from the brewery.