Finisher returns!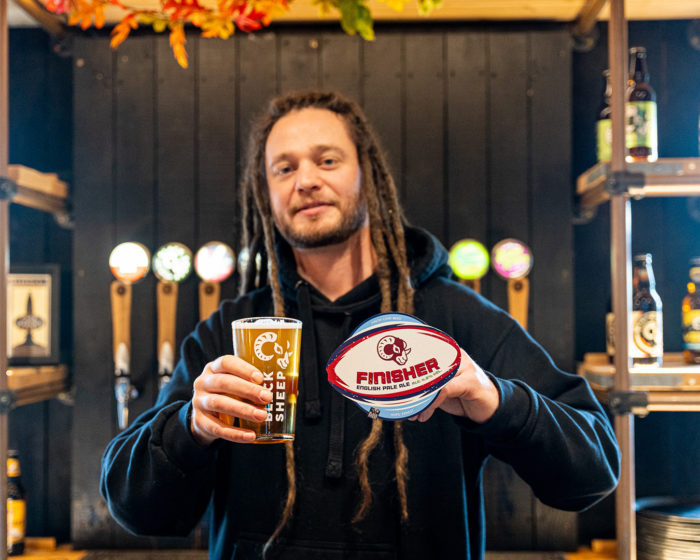 As we approach the 2023 Six Nations campaign, it's high time we announced our first seasonal cask beer of the year: Finisher!
Following its popularity last year, we're bringing back this single-hopped English Pale Ale to enjoy whilst watching the rugby action unfold down at your local pub. Delicious and sessionable, it's the perfect pint for the next few weeks!
This beer stemmed from a hop sampling a while back, where a (arguably) new hop, Ernest, caught the eye of our senior brewer for its bright apricot, citrus and spice aromas. It was quickly decided that a pale malt base packed to the rafters with 100kg of whole leaf Ernest in the hop back and a dry hop of Ernest hop pellets would be the best way to emphasise this incredible hop.
Finisher comes in at a delightfully sessionable 4%, and the light, sweet malt base and beautifully fruity, citrus aromas make it the perfect pint to have a few of. Each glug finishes characteristically dry with a bold whack of hop bitterness.
As we watch a new era of English rugby begin its journey this spring ahead of the Rugby World Cup, we're hopeful that Finisher will help spur on the squad to a big win at this year's Six Nations championships. Finisher was incredibly popular last year and we simply couldn't brew enough of it! This year we're prepared, and with a lot more pubs putting it on the bar, you'll have to make sure you head out for a pint when the games are on!