Embarking on a Brave New World!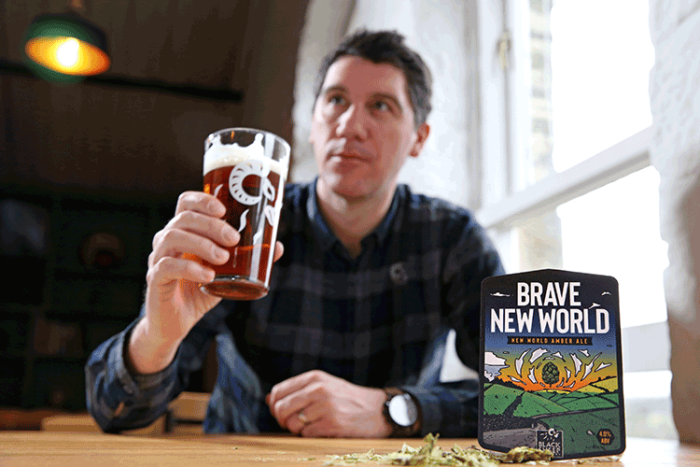 It's time to kick off our annual seasonal calendar of limited edition cask beers and we're kicking off with a brand new brew, Brave New World!
Inspired by discovery, creativity and doing things differently, we've blended the flavours and nuances of a classic British amber ale with the contemporary hop profile of the American IPA to produce a 'New World Amber Ale', which will be available in pubs in cask throughout March.
The 4.0% ABV New World Amber Ale recognises the shared passion for brewing between the United States and the UK, while encouraging fans of both beer styles to be adventurous and discover new flavours.
With fruity notes of grapefruit and citrus layered with a touch of resinous pine, Brave New World's flavour is led by the use of Simcoe hops, which is a nod to the American influence of the beer. The malt base is inspired by the classic British amber ale and offers a roasted, caramel character. It's perfectly balanced and an ideal pint for the winter months!
Jo Theakston, Innovation and Export Director at here at the brewery, said: "Our seasonal cask range is a great opportunity for our team to really explore their brewing passions and come up with some new and captivating flavour combinations.
"There is a growing market for American-style pale ales, and by blending elements of these with the UK's most popular style of cask beer, we've created a unique New World Amber Ale. It is inspired by the artists and creatives who take a fresh view at life and are keen to create, discover and experience new things. Brave New World offers pub-goers the chance to take a taste adventure with our innovative collaboration of classic and new world beers."
We hear you Jo! We can;t wait to see this one on bars up and down the country so if you see it about on your travels, send us a pic!