Bobby Horn's Hedgerow Cider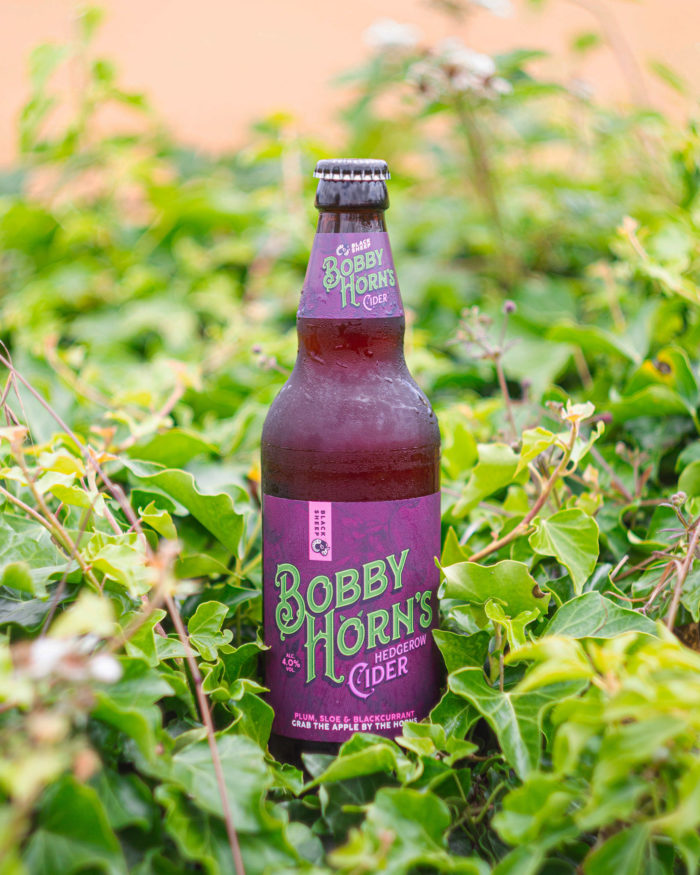 A year ago, as we were just beginning to return to normal, we introduced Bobby Horn's Easy Apple Cider, our first ever foray into cider. Despite the uncertainty at the time, the juicy, medium-sweet blend of British apples resulted in a delicious, refreshing cider, and has proved incredibly popular over the last year.
We recently started packaging Bobby into the bigger 500ml bottle format, but that's not all! Meet Bobby Horn's Hedgerow Cider, blended with hedgerow berries for a delicious fruit cider. Hedgerow is launching today in the Black Sheep Baa…r at the Yorkshire Show, as well as on our website and at our flock of pubs.
At Black Sheep, we like to veer off the beaten track, which, of course, took us right into a hedge. Not in any way replicating current fruit cider options, we've created a unique blend of plums, sloes and blackcurrants to create a complex and balanced fruit cider. We created Bobby Horn's to be about living life to the full, seizing the day, and enjoying yourself – and our Hedgerow cider is the perfect embodiment of this.
The Bobby 100% British apple blend remains the same in Hedgerow, and we made sure that you still notice bright apple flavours in the midst of a flurry of fruity notes. Pouring a bright red, the aroma of apples and sweet berries tumbles out of the glass. On the palate, the plums, sloes and blackcurrants meld into a bold, tart cherry flavour that tingles on the tongue with a zippy effervescence. Tartness lifts to a subtle sweetness, before finishing dry and refreshing, with no cloying sugary aftertaste. It's the perfect refreshment on a Summer's day.
Grab the apple by the horns, and pick up a case of our new fruit cider now!