Black Sheep 'Resurrection' Seasonal Ale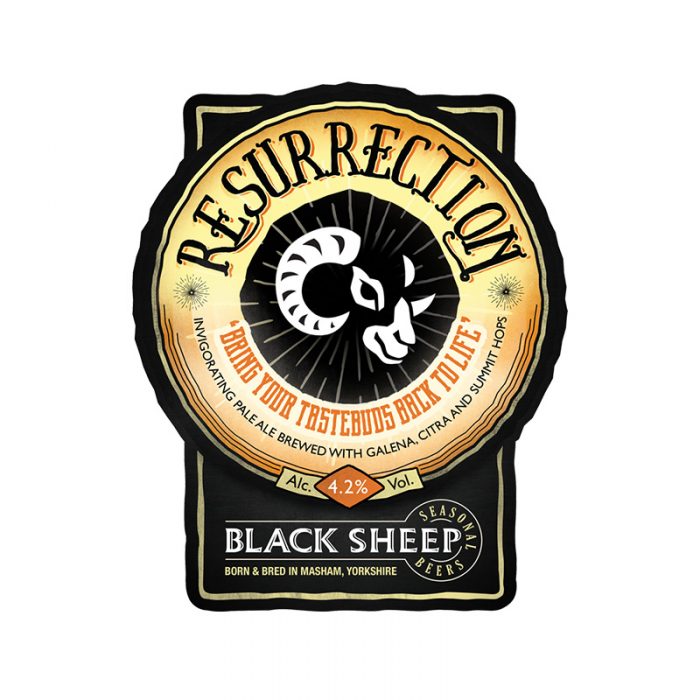 Dry January is over. It's time to reignite those taste buds with Resurrection, our new seasonal ale.
Our latest offering, brewed in our Microbrewery will be available in selected pubs from February through to Easter.
Blended with Galena, Summit and Citra hops, Resurrection beer (4.2%) is an invigorating cask pale ale. Each mouthful is filled with tropical fruit aromas and a fresh hoppy bitterness, followed by a refreshing finish – Black Sheep style!
This new addition to our seasonal ale calendar is the perfect drink for the run up to Easter and bound to put a spring in your step!
Our Marketing Director, Jo Theakston said: "Beers such as Resurrection complement our permanent range of beers really well because each seasonal beer allows us to keep challenging the taste buds of Black Sheep fans."
Tried it? Tell us what you think in the comments.
Try Resurrection here: