​BAA BAA BLACK SHEEP HAVE YOU ANY BEER? NEW EXCLUSIVE CASK PALE ALE LAUNCHING IN THE NORTH!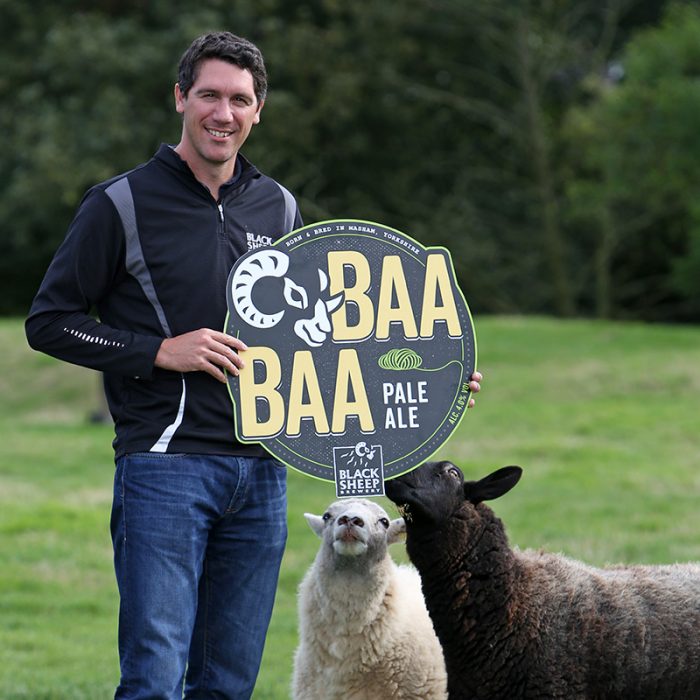 We're dead excited to welcome a brand new addition to our permanent selection of cask ales here at the Black Sheep!
So please welcome 'BAA BAA', our very first, permanent pale ale! The latest member of the flock is available exclusively on cask to pubs and bars throughout Yorkshire and the North East. So keep a look out on bars throughout the region in the near future to catch glimpse of the new arrival!
With an ABV of 4.0%, BAA BAA is an easy drinking and refreshing session pale ale brewed with heaps of Cascade hops. It's been launched in anticipation of our huge 25thanniversary, next year, and will be available to our lovely customers throughout the North from October 3rd.
Jo Theakston, Sales and Marketing Director here at the Black Sheep said: "Turning 25 next year will be a landmark anniversary for us at the Black Sheep and we're launching BAA BAA with pubs in our heartland area as a way to thank them for their continued support and offer them something new and special."
"Our award-winning brewing team have been coming up with a string of creative brews like BAA BAA that are proving to be a hit with pubs. BAA BAA is an easy drinking pale ale with a fresh, zesty twang, which we think will appeal to both ale and lager drinkers across the region."
He added: "We have already received a superb response to BAA BAA from pubs, and we're hoping drinkers give BAA BAA the thumbs up too!"
We're super thrilled to be welcoming BAA BAA as a high quality, session pale ale. It ticks all the boxes with a beautiful aroma, moreish palate and easy drinking character. So as of next week, BAA BAA will be available to pubs throughout the region. It really is one to keep an eye out for and we can't wait to hear your thoughts! For those of you visiting the brewery, BAA BAA will be on't baaa…r in the Visitor Centre from Monday 3rd!