Astronomer: Stars Are Brighter In The Dark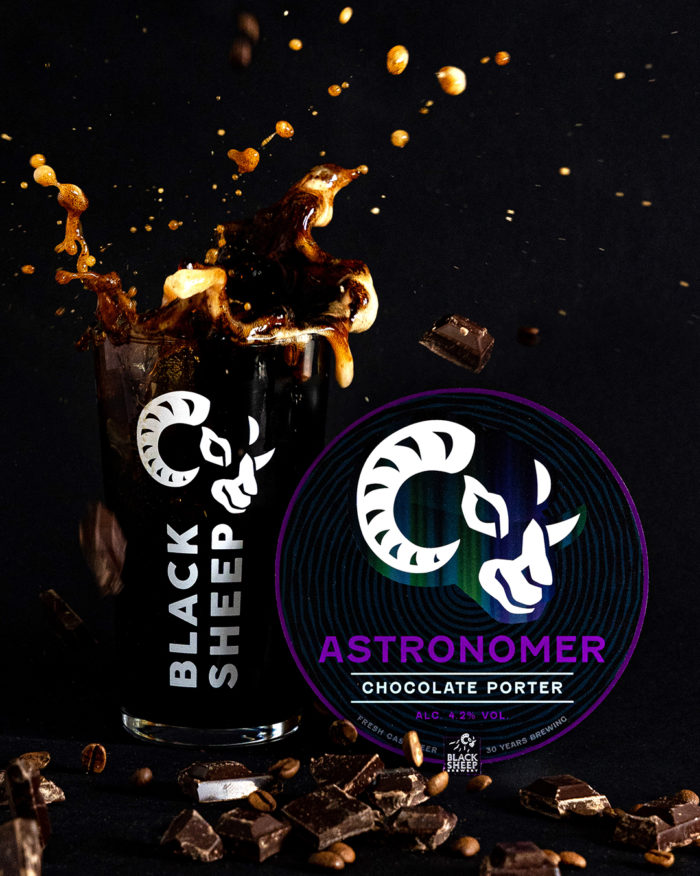 Whilst we maintain that dark beers are great all year round, there isn't anything much more appealing in Autumn than a comfy seat in a warm pub, and a couple of pints of porter with mates.
The newest beer in our seasonal cask range is Astronomer, a 4.2% Chocolate Porter. Rather than actually using chocolate as the name suggests, our brewers used a complex malt bill comprised of crystal, chocolate and brown malt along with torrefied wheat and unmalted roasted barley. This grist melds into a rich and savoury chocolate flavour – think raw cacao rather than a Freddo. Astronomer pours a luxurious deep brown, with a thick off-white head.
Along with chocolate, subtle coffee and red fruit notes spring from the glass, creating a wonderfully intricate Porter. Yorkshire Square fermenting techniques and house yeast bring our characteristic dry finish to this beer, tempering the malt sweetness and hop bitterness. Creaminess is introduced with the soft carbonation of cask conditioning, resulting in a wonderfully drinkable pint.
We reckon this is the ultimate pint to be welcoming in Autumn. Perfect beside a hearty meal, the crackle of an open fire and that satisfying rumble of pub conversations.
Available exclusively on cask this October.