Adventurer: A bitter and beautiful West Coast IPA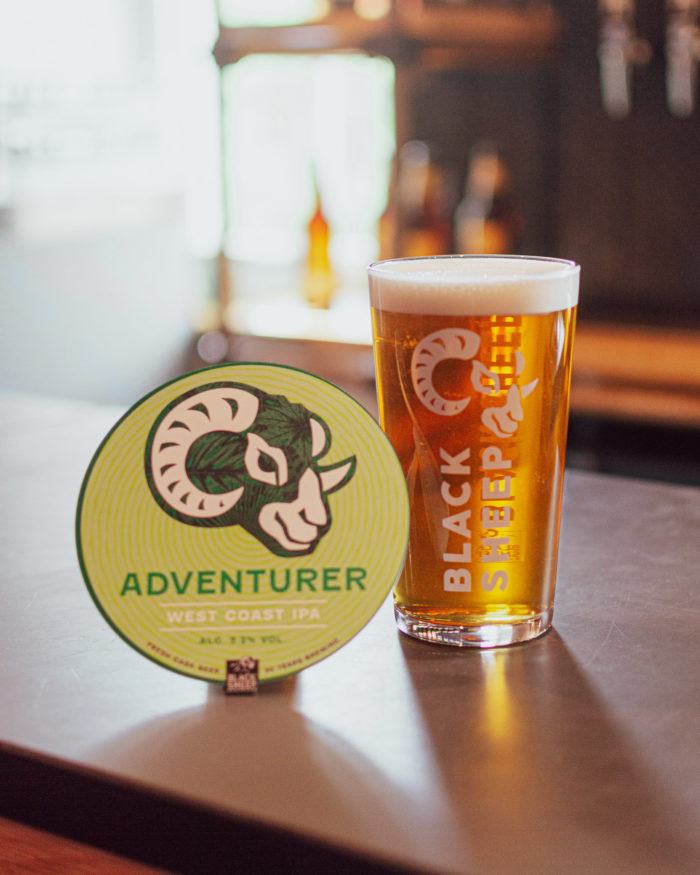 Back in the day, West Coast IPAs were just called IPAs.
With the craft beer movement, IPA can now refer to a multitude of things, and is often a hazy, juicy beer with little bitterness. We love all these innovations, but sometimes we crave for a more classic form of IPA which was created at the beginning of the American craft beer movement in the 70's and 80's (yes, this style of IPA is still a stretch from the original India Pale Ales of the 1700's).
Wanting to be true to this style, we've assembled a bold malt base with bready caramel notes, keeping a hint of residual sweetness. This is crammed with the classic American hops, Chinook and Columbus, in the hop back, building bold bitterness and creating a piney, resinous flavour with notes of grapefruit peel. Dry hopping during fermentation with Simcoe and more Chinook adds to these flavours and gives a bright aroma of zesty pine, with just a dash Citra rounding things out with a hint of tropical mango.
This beer is exclusively available on cask, with the natural carbonation carrying the piney, zesty bitterness beautifully, adding creamy smooth mouthfeel to the pint. The recipe has been designed to balance all these different ingredients and factors, resulting in an incredibly balanced beer, packing a little heft at 5.2%. Pouring a rich, clear amber, a pint of Adventurer is both as fantastic to look at as it is being gulped down.
Available for a limited period this June.