Win Your Own Wedding Beer

THIS COMPETITION IS NOW CLOSED. THANKS FOR ENTERING!
If you've reached this page, then chances are you (or someone you know) has had their wedding plans disrupted by COVID-19.
COVID-19 has plenty to answer for. First, it came for live music and holidays. But then? It got personal – it came for weddings.
Over 90% of couples who had to postpone their wedding in 2020 have now pushed their 'big' day back to 2021. With that in mind, we thought we'd help one lucky pair celebrate.
One lucky couple will win:
Up to 200 bottles of Black Sheep beer personalised with your own special labels
Yorkshire Brewery 'Mini-Moon'
Two Night, 5* Bed & Breakfast Stay in MashamMeal & tour of the breweryMichelin Star tasting menu for 2 at a local Yorkshire restaurant
So, we're giving away the chance for one lucky couple to win up to 200 bespoke bottles of Black Sheep beer, to be served at their 2021 wedding. It'll even be personalised with your names (and to match your colour scheme!), so you and your guests have a permanent memento of the day!
Plus, not only are we giving away your wedding beer. Oh no, we're even throwing in a Yorkshire Brewery 'Mini-Moon'! Consisting of a two night, 5* stay in Yorkshire, with a meal and tour at the brewery, as well as a Michelin Star Meal at a local restaurant.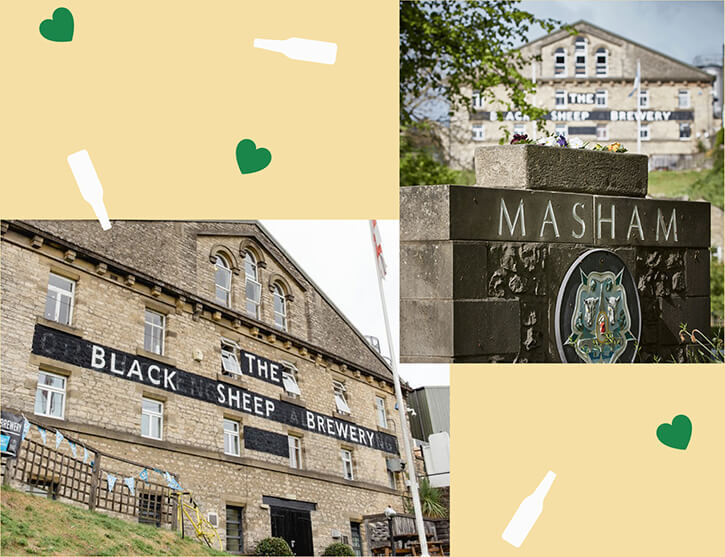 Anyone in the UK who had to postpone their wedding as a result of the pandemic is welcome to get involved!
Whether you're nominating a friend, or nominating yourself, enter your details below to be in with a chance of winning a wedding like no other.
Good luck!
Nominate yourself, or someone else below