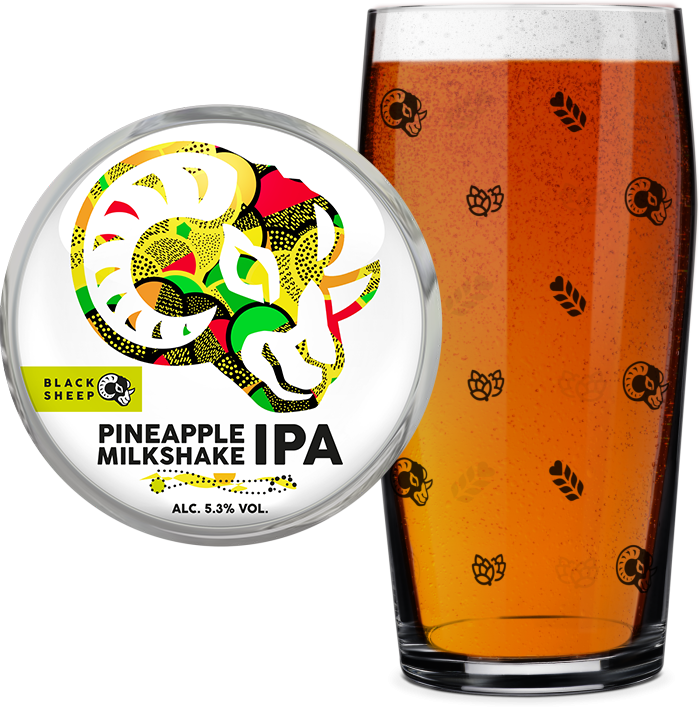 Pineapple Milkshake IPA
Created in 2019 following a small brew run as part of our 5 Barrel Project, Pineapple Milkshake IPA has become one of our most sought after beers here in the UK.
Brewed with fresh litres of fresh pineapple juice and fragrant Denali hops, our Pineapple Milkshake IPA is a big-hitting juice bomb with a huge fruity aroma and a delicious spiky bitterness. We've added lactose in the boil here to offer a smooth, creamy texture as well as adding an extra layer of sweetness. In addition ro the sweetness and extra mouthfeel, the lactose provides a very subtle hint of vanilla which blends beautifully with the pineapple to leave a perfectly balanced pint with layers of flavour and texture.
This brew is available on keg in very limited quantities. We'll post info on availability through our social media channels so make sure you keep an eye on those for updates on Pineapple Milkshake IPA in keg! You can buy it in 330ml can here.
ABV
5.3

Colour

Pale Golden

Aroma

Ripe tropical fruit

Taste

Fresh pineapple juice with a touch of vanilla

Food Matches

Amazing with creamy vanilla ice cream

Ingredients

Hops, Malted Barley, Lactose, Torrefied Wheat, Pineapple Juice, Water, Yeast
Awards
Trade Enquiries
For more info on how to stock black sheep beers in your pub
Visit trade page