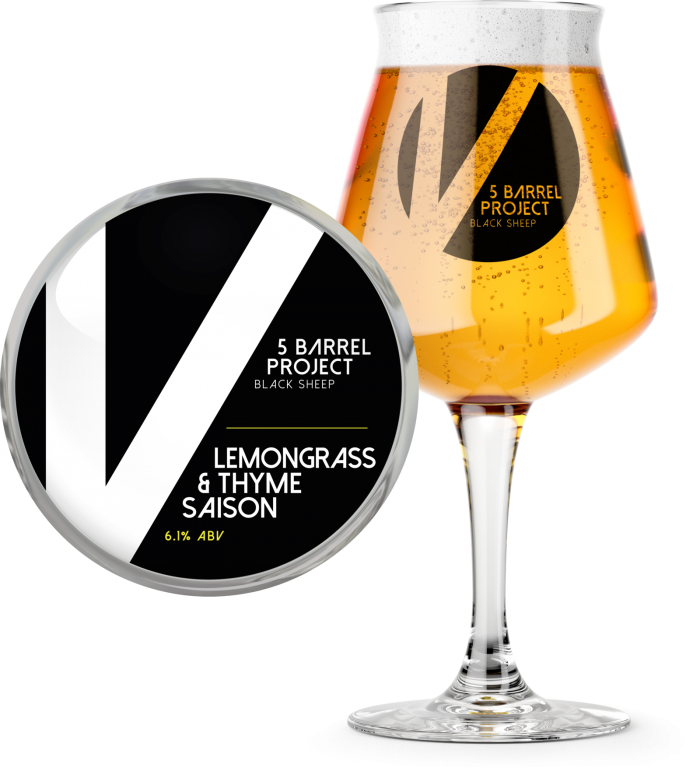 Lemongrass & Thyme Saison
Inspired by the best European Saisons, our iteration focusses on herbal qualities with the thyme and lemongrass complimenting the earthy, herbal character of the Tettnang hops. The yeast strain we use adds mild fruity esters and a dry finish. A generous carbonation lifts the flavour and leaves a crisp, dry finish.
ABV
6.1

Colour

Golden

Aroma

Huge thyme aroma above a lightly spiced, fruity base.

Taste

Thyme is the overriding flavour that comes through this delicious saison, but after the first sip, the lemongrass joins the fold.

Food Matches

Bold flavoured foods work well with this, particularly rich creamy cheeses.

Ingredients

Thyme, Lemongrass, Hops, Malted Barley, Torrefied Wheat, Water, Yeast.
Trade Enquiries
For more info on how to stock black sheep beers in your pub
Visit trade page