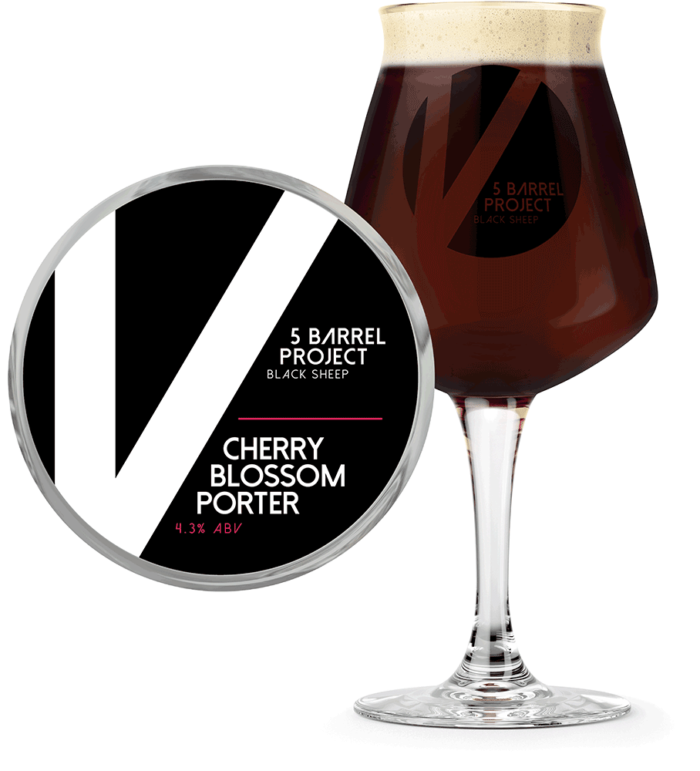 Cherry Blossom Porter
As Japan prepare for a huge year of sport, what with the Rugby World Cup and the Olympic games in 2020, we wanted to brew a beer inspired by the far east nation. Cherry blossom is of course a huge part of their culture and so we looked to intertwine cherries into the brew, and what goes well with cherries? Chocolate!
This is a beautifully balanced porter, with big chocolate flavours blending with sweet cherry to provide a dessert style porter that works perfectly with rich chocolate dishes. The carbonation lifts the flavours and increases its drinkability.
A real tasty pint!
ABV
4.3

Colour

Brown/Ruby

Aroma

Chocolate and a touch of cherry jam.

Taste

Chocolate flavours with sweet, slightly sour cherry notes.

Food Matches

Great with rich, chocolate desserts, even better with added fruit.

Ingredients

Malted barley Hops, Water, Yeast, Sugar, Lactose, Cherry
Trade Enquiries
For more info on how to stock black sheep beers in your pub
Visit trade page