The Pathmaker Cometh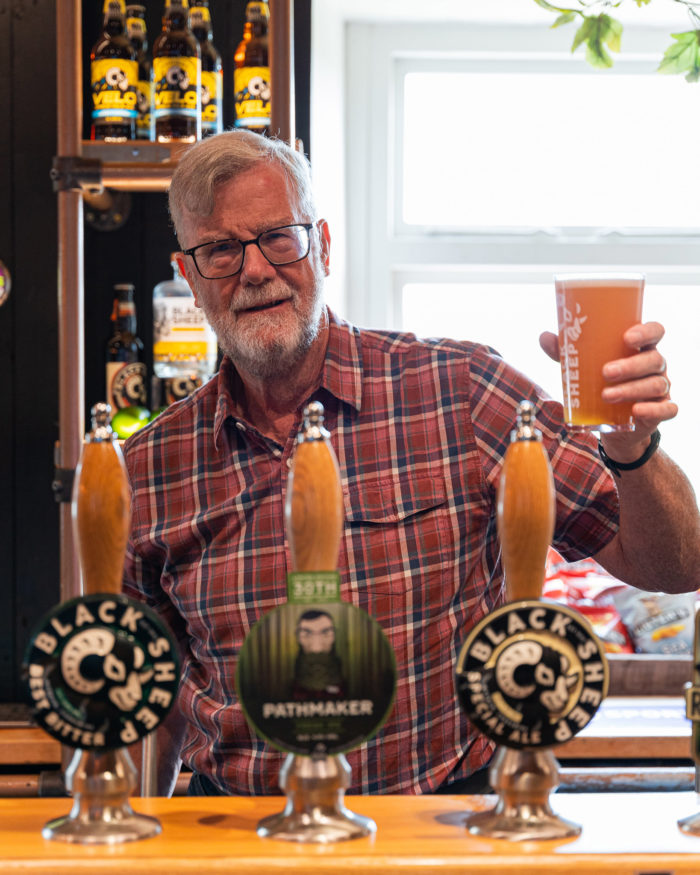 Paul Theakston. 5th generation brewer. Creator of iconic Yorkshire beers. Independent brewing legend. Black Sheep. Pathmaker.
Pathmaker was originally brewed in 2015 as a tribute to our founder's pioneering spirit. Paul set out on a new path 30 years ago when he left the family brewery to set up Black Sheep Brewery, committed to creating full-flavoured and quality beer independently. It's the way we still do things after all this time.
We reintroduced Pathmaker in keg and can in 2017 for a limited period, but having developed a somewhat of a cult following with many Black Sheep fans, it's about damn time Pathmaker made a comeback. So for the month of September, which this year marks 30 years of Black Sheep, we're reintroducing Pathmaker on cask for our 30th Anniversary.
Pathmaker is single hopped with copious amounts of Chinook, which brings intense grapefruit and pine notes to the table in true West Coast IPA form. A sweet malty backbone adds plenty of body to this 4% sessionable beer, and as you'd expect, it finishes wonderfully bitter and dry. Pulled from the cask, the natural carbonation adds plenty of creamy mouthfeel, and carries those malt and hop flavours beautifully.
Back for a short time – you really need to make sure you get your hands on this one. It'll also be pouring copiously at our 30th birthday party – The Black Sheep Big Birthday Bash! This event will be an extravaganza of Black Sheep beer, with excellent street food vendors, activities for all ages and all-day music. What better place for a pint of Pathmaker?