The Challenge is Set! Win your height in beer at the 2019 Tour de Yorkshire!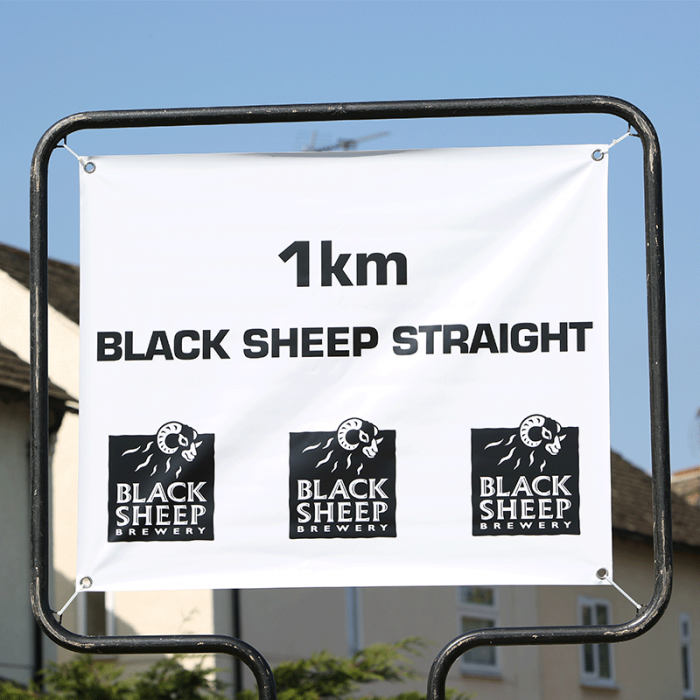 Tomorrow, the Tour de Yorkshire hits the roads of our home county and as official brewer of this incredible event, we're giving the riders a chance to win a LOT of beer! So, if you're reading this as one of the cyclists that's set to take part in the race, this is how you can get your hands on your height in beer…
Women's Race:
Ok, so on Stage 1 (Barnsley – Bedale), once you've navigated through Harrogate and Ripon, you'll pass through the lovely village of North Stainley before descending into West Tanfield – this is the location of the BLACK SHEEP STRAIGHT! The Black Sheep Straight is a 1KM stretch of the race where the first rider over the line will win their height in beer! This is your chance to get hold of a lot of bottled beer ladies, so it's worth the extra effort before the approach to Bedale ;)
Men's Race:
On Stage 4, after passing through Middleham, you'll descend into our hometown, Masham! The BLACK SHEEP STRAIGHT will start as you enter the town and will finish 1KM later on the outskirts of Masham. We expect to see you going hell-for-leather lads, if you want to win your height in beer, you've gotta put in the hard yards! You'll thank us when you cross the finish line in Leeds…
GOOD LUCK TO YOU ALL – THE CHALLENGE HAS BEEN SET!