The Brew Store: Fuggles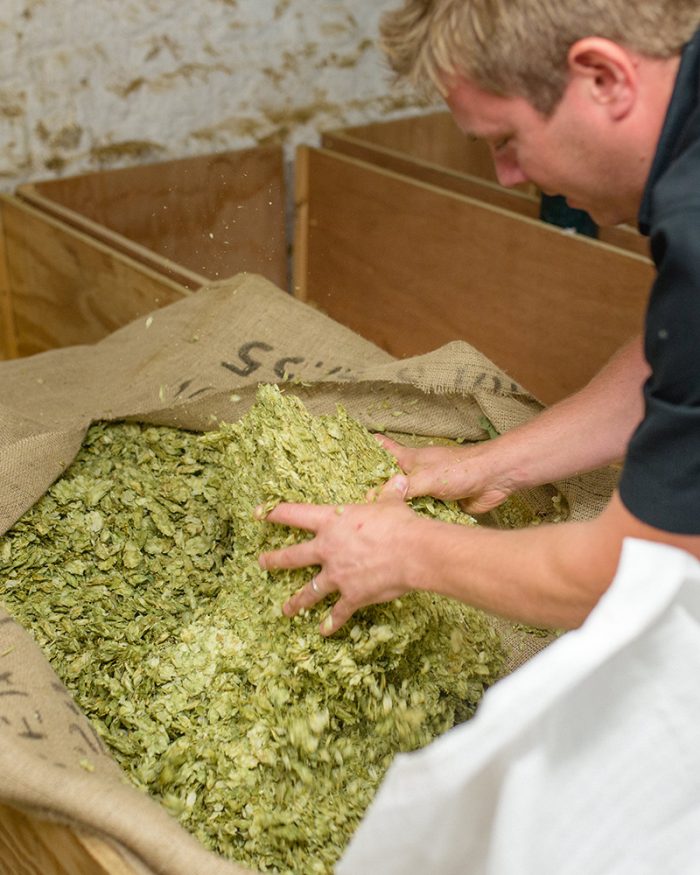 To give you an insight into what goes into your favourite Black Sheep beers, we're releasing a series of blogs to showcase our amazing ingredients and explain why we use them in each of our brews. We'll dive into our water profile, discover more about malt and delve deep into our precious hop store as we introduce you to the elements that create the thing that we love most, Black Sheep!
We're starting the series with the precious hops that are so integral to beer. In this segment we're focussing on one of our favourites, the Fuggle hop.
Hops are a hugely important ingredient when it comes to the art of brewing. Personified, they're the dress sense and makeup of beer, giving each style its identity and distinct personality. They're the major contributor to bitterness in beer as well as offering their services in the aroma and taste of the finished product. Like grapes, hops vary depending on where they're grown throughout the world, with each location producing a variety of styles and characteristics. Strongholds in the wonderful world of hop growing lie in the likes of North America, New Zealand, the Czech Republic and right here in jolly old England. We've used an extensive range of international hops throughout our time, and we'll be sure to use more as we continue to develop our art.
Perhaps the most common hop we use here at the Black Sheep, is the Fuggle. The Fuggle is a classic English hop, grown and produced in Kent and the West Midlands. Its name derives from the chap who first propagated the glorious hop back in 1875, Mr Richard Fuggle – oh and what a lot we owe him! We hold this special variety of hop very close to our hearts as it's been with us since the very beginning, way back in 1992. The Fuggle plays a huge part in some of our most loved beers, most notably Best Bitter. It's used as both a bittering hop and an aroma hop, with its deeply characterful profile that strikes the senses in its own unique way.
So what does the Fuggle offer? Well, it's classically English, so expect an earthy aroma with a distinctive, peppery attribute, specifically white pepper. This goes hand-in-hand with an obvious and pleasant grassy note which balances the spicy nature of the pepper. It's not an overly bitter hop, but it holds its own and gives our very own Best Bitter that spiky, overt bitterness which epitomises the style of the English Best Bitter.
Our very first brew, Best Bitter gives a true, honest showcase of the Fuggle and its amazing qualities. Conspicuously peppery with a grassy hint and a satisfying, earthy finish.
So we owe a lot to the Fuggle. It's a true English hop and we wouldn't be without it!
Next time we'll dive into the water profile and shed some light on our famous bore hole!