Saddle up, the Tour de Yorkshire is on its way!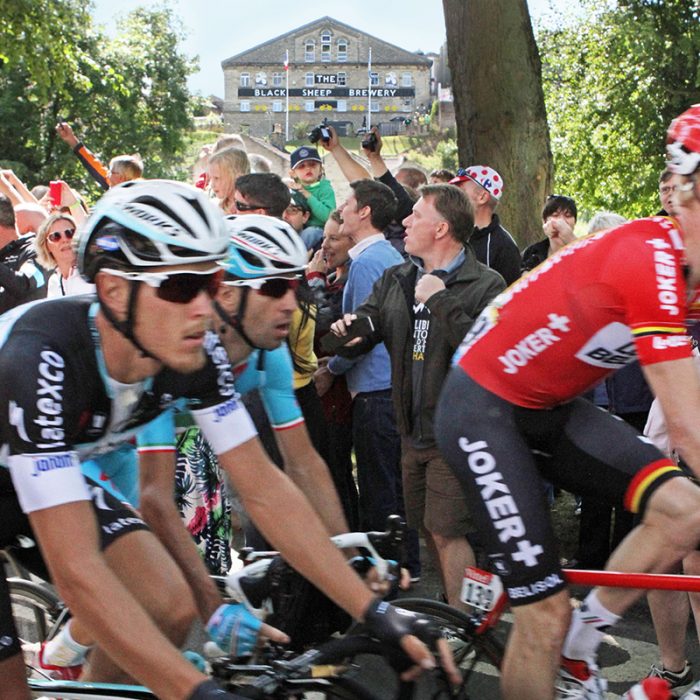 The 28th April is fast approaching, when thousands of cycling enthusiasts will descend upon our home county for a weekend of action packed racing, as Le Tour de Yorkshire navigates the roads of the region.
It was 2014 when Le Grand Depart set the wheels in motion and showed the world what Yorkshire has to offer in the way of world class cycling routes. Just three years later, and we're set to enjoy another awesome weekend of racing here in beautiful Yorkshire.
It's Day 2 of racing that the peloton will pass through the rural villages of North Yorkshire, before dropping into Masham for the final 20 miles of the route. The women's race will ride through Masham in the morning before the men take to the streets in the afternoon. It's going to be a busy day here in town, with loads going on in Masham and the surrounding villages, we can't wait!
Here at the brewery, we've got loads planned and hope you might be able to join us for a day of beery enjoyment! From 10:30am, we will be serving a delicious, beer inspired menu to fill your stomach before the action kicks off. Our menu will be available until 3pm, so plenty of time to come and enjoy some of our grub alongside our delicious wares. Breakfast will be available all day and we will be serving our beers from 10am.
From 4pm, we'll be hosting a Black Sheep BBQ in front of the brewery which looks down onto the roads of the race. We'll have an array of meats and vegetarian options so there'll be some tasty meals on offer to end your day! Vouchers for the BBQ can be claimed on the day up at the baa..r in the Visitor Centre, so simply ask one of our team for more info.
In Masham town centre, our Sheepy Shop will be assembled and have a huge amount of merchandise on offer throughout the day, including our new, 'Bike & Beer HQ' tee-shirts! Make sure you pop in to see Helen and the shop crew.
To complete the day, we'll be running a 6pm tour of the brewery. So if you'd like to take a look behind the scenes here at the Black Sheep after your fun-fuelled day, simply give us a ring and we'll book you on our guided tour.
We're all prepped for a big one here at the brewery! If you're coming through to Masham for day 2, be sure to call in for a pint of our free-wheeling pale ale, Velo, as we watch the events of the day unfold.
BIKE & BEER HQ: 29th April at Black Sheep
10:00am: Visitor Centre opens
10:30am – 3:00pm: Beer inspired menu available in the Visitor Centre
4:00pm – 8:00pm: BBQ in our beer garden
6:00pm: Late afternoon tour of the brewery
10:00am – 5:00pm: Sheepy Shop in Masham town centre