New Fleece for bottled Golden Sheep Ale!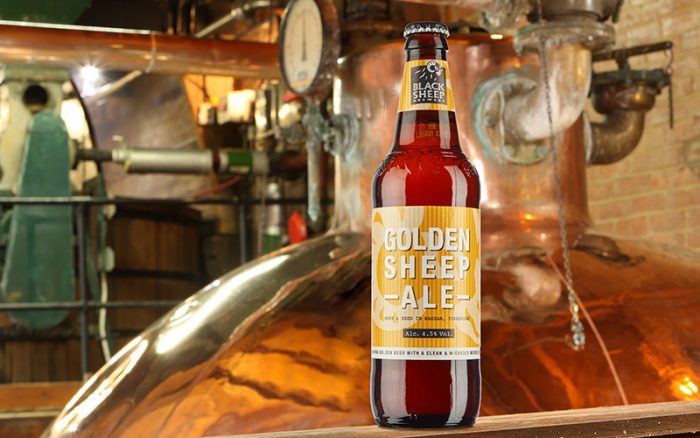 After a successful rebrand of the our leading bottled beer, Black Sheep Ale last year. Golden Sheep Ale will sport a bright, fresh and more modern new look which aims to entice new drinkers. The new labels will appear in stores from November.
The brewing recipe remains untouched. At 4.7%, Golden Sheep Ale remains a superbly quaffable premium golden ale, brewed in traditional Yorkshire Square fermenters which help provide a dry, refreshingly clean finish.
The move aims to firmly position Golden Sheep for growth as one of Black Sheep's leading bottled ales and continues the Brewery's drive to ensure its high-quality beer range remains relevant to new and loyal ale drinkers.
Jo Theakston, Sales and Marketing Director, said: "The re-branding of Golden Sheep comes as we look to create a 'family feel' to our bottled beer range. The bold re-brand of Black Sheep Ale last year helped push sales forward and we are hoping Golden Sheep Ale will experience a similar surge. The new branding stands out really well on supermarket shelves and we hope to pull in more new drinkers to this quality drop as a result of taking this step.
"There is strong growth in the golden ales market, which is proving a strong entry point for drinkers getting into ales for the first time, and Golden Sheep Ale is a perfect place to start!."