New Beers from Black Sheep Available at Morrisons!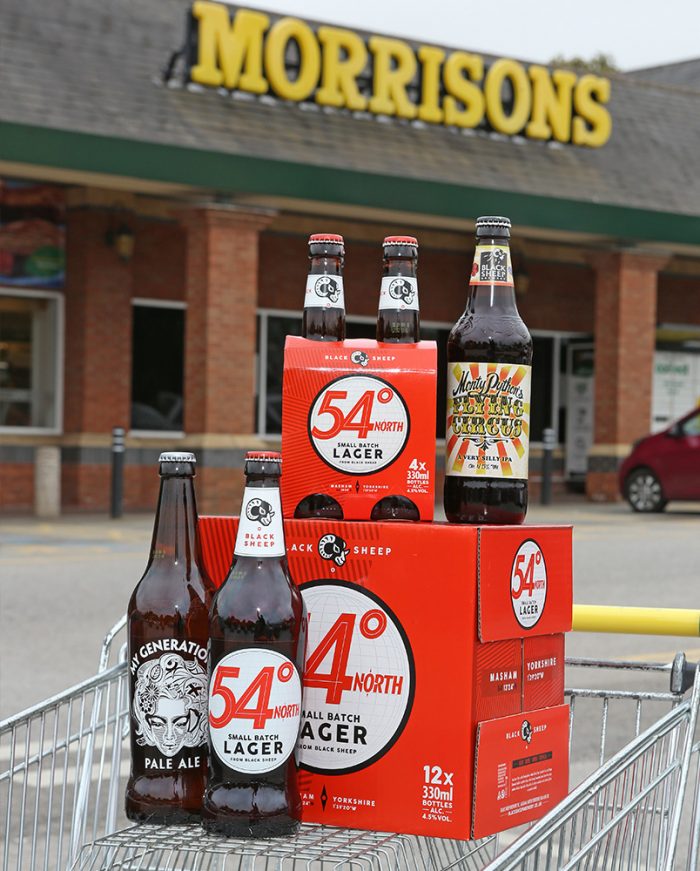 Earlier this week, we announced the listing of our third collaborative brew with Monty Python (Flying Circus) in Morrisons supermarkets. Today we announce that we've got some additional beers joining them on the shelves!
54° North and My Generation will join our latest brand, Flying Circus, on supermarket shelves from 29th May.
54° North, a 4.5% ABV premium small batch craft lager, was created back in 2017, our 25th anniversary year, in homage to our hometown of Masham, which sits on 54' 13' 24" N; 1' 39' 20" W longitude and latitude lines.
It will be available to Morrisons shoppers in 4 x 330ml and 12 x 330ml bottled format, as well as in 660ml bottles.
Flying Circus, a 4.5% ABV amber ale created in collaboration with legendary comedy troupe, Monty Python, will be available in 500ml bottled format for the first time, having been scaled up from cask format, following its initial launch as a seasonal ale to pubs and bars in March.
My Generation, which is distributed through Black Sheep, completes the partnership, with the 4.7% ABV pale ale available in 660ml bottled format.
Jo Theakston, Sales and Marketing Director here at Black Sheep, said: "We have enjoyed a longstanding relationship with Morrisons, and these latest listings further strengthens our ties with another strong Yorkshire brand. 54° North, which was enjoyed at the official bars at this year's Tour de Yorkshire, will be a welcome sight on supermarket shelves, along with Flying Circus and My Generation, which make for more exciting additions to our bottled range.
"Our creative brewing team have continued to diversify and create new beers and we are delighted to have scaled up production of Flying Circus, which began life as a seasonal cask beer for the first time this year."