Live in Masham? Then Come for a Free Pint!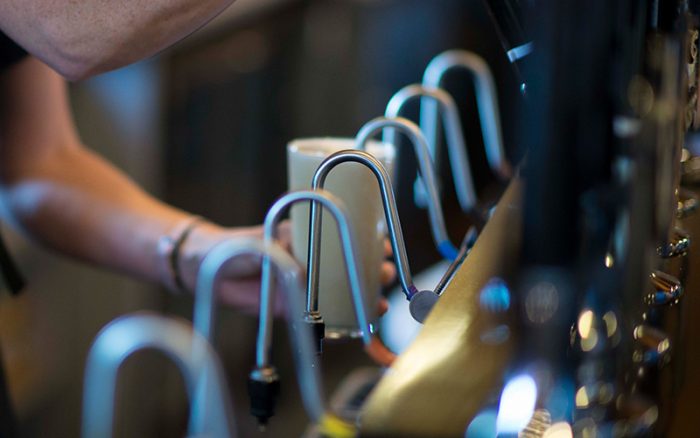 It's been 25 years since our founder, Paul Theakston made that daring step and established the Black Sheep Brewery here in Masham. This town is so very rich in history, beauty and friendliness and we're dead proud to call it our home! The local community have been incredibly supportive over the years and remain very close to our hearts!
So as a thank you for the continued support, we're inviting every Masham resident (over the age of 18!) to the brewery for a free pint of beer to celebrate our 25th year.
On Saturday 28th January, we'll be stacking our cellar full of beer and opening the tap for all Masham'ers! Just call in to the Visitor Centre, tell us your postcode and enjoy a freshly pulled pint of cask ale, on us!
We'll have a huge selection of beers available for you including our long serving regulars of Best Bitter, Golden Sheep, Special Ale and Riggwelter. But we'll also have our new pale ale, BAA BAA on offer and our February seasonal ale, Ram Tackle!
Lots of our staff call Masham their home, we love this place! Jo Theakston, Paul's son and our Sales Director, grew up here and it still remains one of his favourite places on the planet! "This is a way of giving back to the town, which we have called home for the past quarter of a century. Our staff, family and friends reside in Masham or have some connection with the town, so there is no better way than to start our celebrations off by toasting our journey with the people of Masham as a way of thanks!"
We can't wait for you to join us for a beer to celebrate our 25thyear, so see you on Saturday folks!