Keep your #PintHalfFull this January!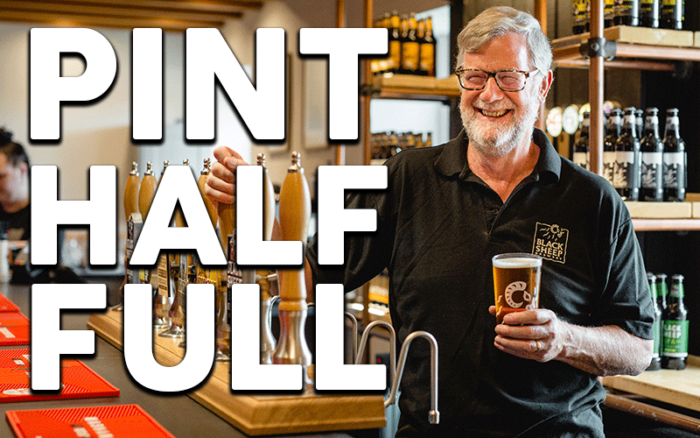 Well 2020 is well and truly behind us – praise be! – and we're looking ahead to what is going to be a huge 2021! We may be living through another national lockdown but this time it's different. We have the prospect of vaccines being rolled out across the nation and we're on the home stretch. Fingers crossed, life will be back to normal in a matter of months but until then, let's stay at home and keep positive!
To help keep those positive vibes flowing and in an effort to keep those pints half full, throughout January we're offering a free gift with every order over £20 from our online shop!
We've got a range of gifts that we'll be sending throughout the month on a 'lucky-dip' basis. Gifts range from bar towels to beer badges and from t-shirts to hoodies (and loads more)!
To receive your free gift, just enter #PintHalfFull at the checkout. You will be randomly allocated a free gift and this will be sent with your delivery.
So don't be blue, this January we're staying positive and giving Covid the middle finger 🖕
Get involved now on our online shop and when you get your delivery, why not send us a picture on social media using #PintHalfFull.