Great Yorkshire Show 2021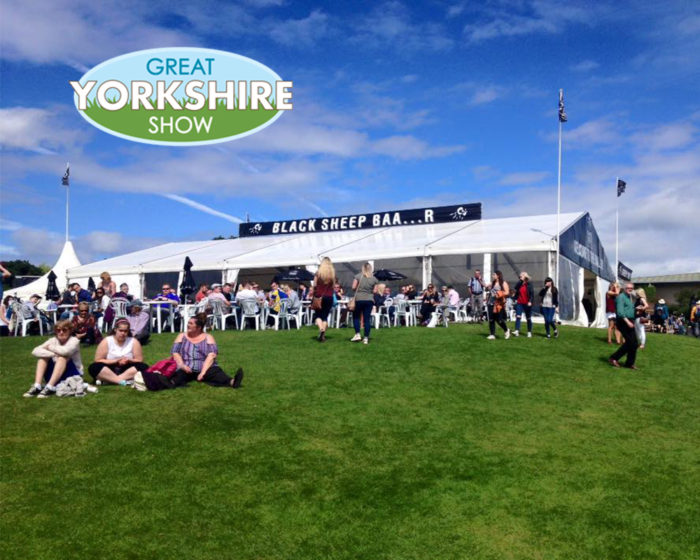 After a year without it, the Great Yorkshire Show is back and of course, Black Sheep will be there in full-force.
The show is set to be different this year given the current restrictions, so expect a slightly '2021' version of the annual event.
It all kicks off on Tuesday 13th July at the Showground in Harrogate and this year it will run over four days (rather than the usual three days) with a reduced capacity, ending on Friday 16th July.
We'll be there for the duration and as always, we'll be bringing along our mobile bar to serve up proper Yorkshire beers at the biggest annual event in Yorkshire. It's set to be a proper celebration of God's Own Country and after the year we've had, don't we deserve it?!
On the bar, we'll be serving up a range of our classic cask ales including Black Sheep Best Bitter, Black Sheep Pale Ale and Riggwelter, in addition to our real Yorkshire lager, 54. If that's not enough for you, we'll be serving up Black Sheep Gin as well as wine and Pimms. And who knows, there might even be a bit of a surprise for everyone paying a visit to the bar 😉
Away from the baa…r, our Sheepy Shop will be there to supply you with gifts, merch and anything else you fancy taking home with your after your visit.
As a result of the restrictions, we will unfortunately be confined to table service so if you plan on paying a visit to the baa…r, you'll need to find a seat before you can get served. The baa…r will open at 10am and close at 6pm each day.
As expected, this year's set to be a bit different but it's guaranteed to be a great day for anyone visiting and it'll definitely be worth it once you've been to the beer tent and checked out our fresh news…
See you there!