Give Blind Side a Try!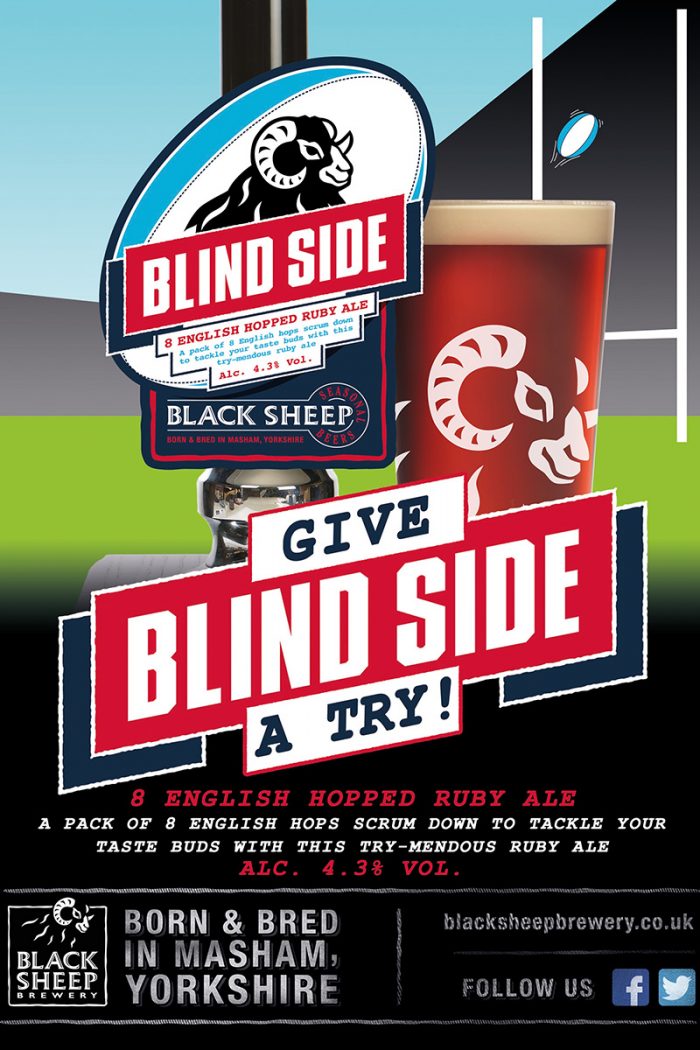 Pub customers will be able to toast the England rugby team during this month's Six Nations tournament with the return of our Rugby-themed beer, Blind Side.
Blind Side has been brewed with an all-English pack of eight hops varieties and will be available in pubs as a cask ale throughout February.
A 4.3% ABV, all-English ruby ale, Blind Side was originally launched to celebrate England hosting the 2015 Rugby World Cup.
With the beer performing better in pubs than the England rugby team during the World Cup, we've brought back Blind Side for the Six Nations, which kicks off this Saturday.
Jo Theakston, has said: "The Six Nations is one of the most famous tournaments in world sport and is always a fantastic advert for northern hemisphere rugby. It's also one of those events that's best enjoyed in a communal atmosphere and in particular the pub, which is why we are bringing back Blindside for the Six Nations.
"Its special pack of eight English hops varieties, which creates a fantastically flavoured ruby ale, proved popular during the World Cup and we're delighted that it will help create a scrum at the bar in pubs up and down the country during the Six Nations."