Blitzen: Like Christmas Cake in a Glass!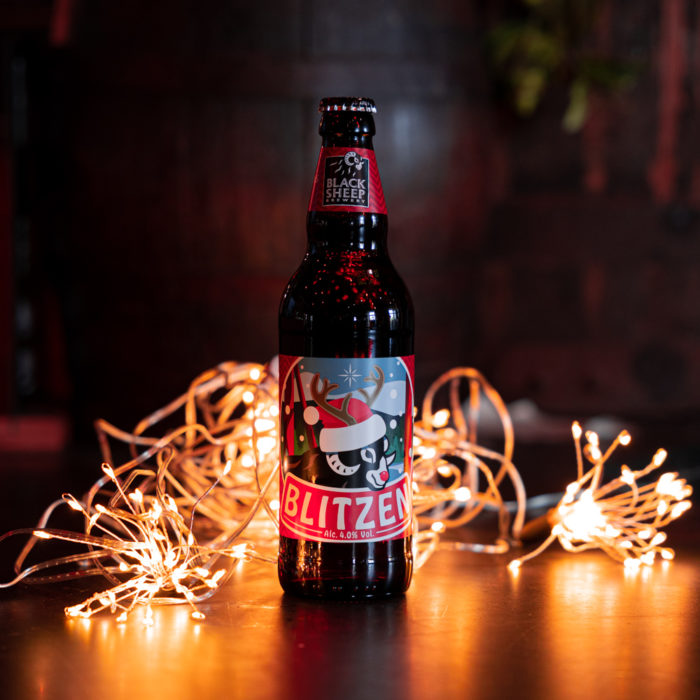 It wouldn't be Christmas without our favourite reindeer and Christmas beer, Blitzen! This rich, ruby ale is our prize festive seasonal beer, which we've been brewing since 2014!
Our brewers have layered up pale, crystal and chocolate malts, which build a wonderfully soft, biscuity base. Cascade and Goldings hops add bitterness to temper this sweetness, as well as rich fruit and bright citrus flavours. This is accentuated by the addition of mixed peel and muscavado sugar into the hop back, creating a decadent Christmas cake in pint form.
A dry, refreshing mouthfeel comes from our Yorkshire Square Fermenting methods, and with a luxurious malt body, this is an excellent replacement for that festive dram of brandy. It's also an excellent partner to a warmed mince pie with brandy cream!
Coming in at a sessionable 4%, the Blitzen label has been wonderfully redesigned this year for ultimate festive cheer. Make sure to pick up a case of comfort and joy to kick start the festive season early!
And don't worry, it'll be available on cask soon! Watch out for more news in the coming weeks 👀
500ml Bottles are available here.