Black Sheep Brewery is tapping into US Presidential election fever with the return of its bold, Anglo-American IPA for a 'second term'.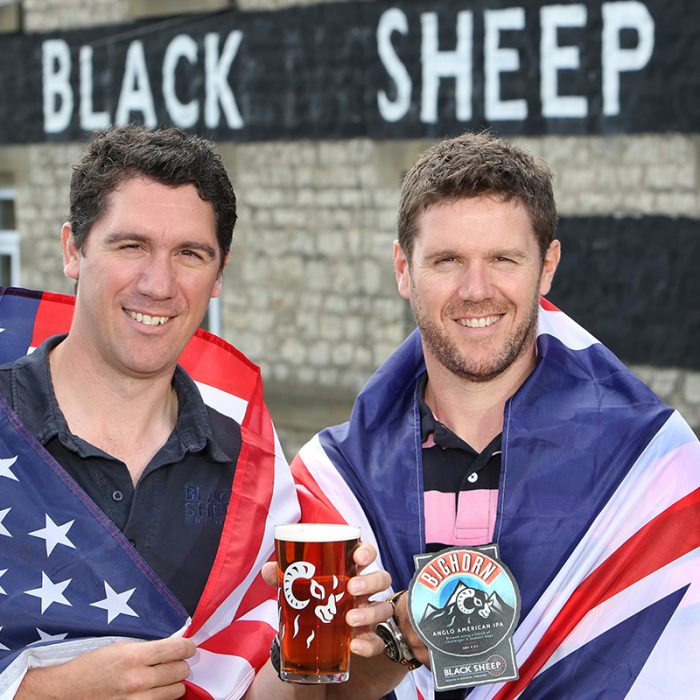 As the presidential election gathers steam over the pond, we're delving into our archive and bringing back a modern favourite in recognition of the momentous event.
Our Anglo-American IPA, 'Big Horn' will be reintroduced to the flock and available on draught throughout September. 'Big Horn' – taking its name from the native North American breed of sheep, found in the Rocky Mountains – was an early brew on our state-of-the-art microbrewery here in Masham. Having passed its initial test with huge success back in 2014, we took the opportunity to brew it in our main Brewhouse for full UK distribution.
This week it will make its long-awaited return to the roster. Packing a blend of American 'Summit' and English 'Challenger' hops. At a sessionable ABV of 4.5%, Big Horn is a full-bodied ale with fresh floral and citrus notes on the nose. Initial sweetness is followed by a complex fruitiness and a dry finish.
Jo Theakston, Sales and Marketing Director here at Black Sheep Brewery said: "We are chuffed to be offering Bighorn to customers once again, following its successful launch two years ago. It was one of our first seasonal beers to be brewed in our microbrewery and one that we are very proud of, so much so that it was scaled up for full UK-wide distribution.
"Election fever is heating up in the States and the eyes of the world are on the Presidential race, so it is a timely release of Bighorn, which can be enjoyed by all – whether you are a Trump or Clinton supporter!"