BLACK SHEEP BREWERY FOUNDER INSPIRES NEW CASK ALE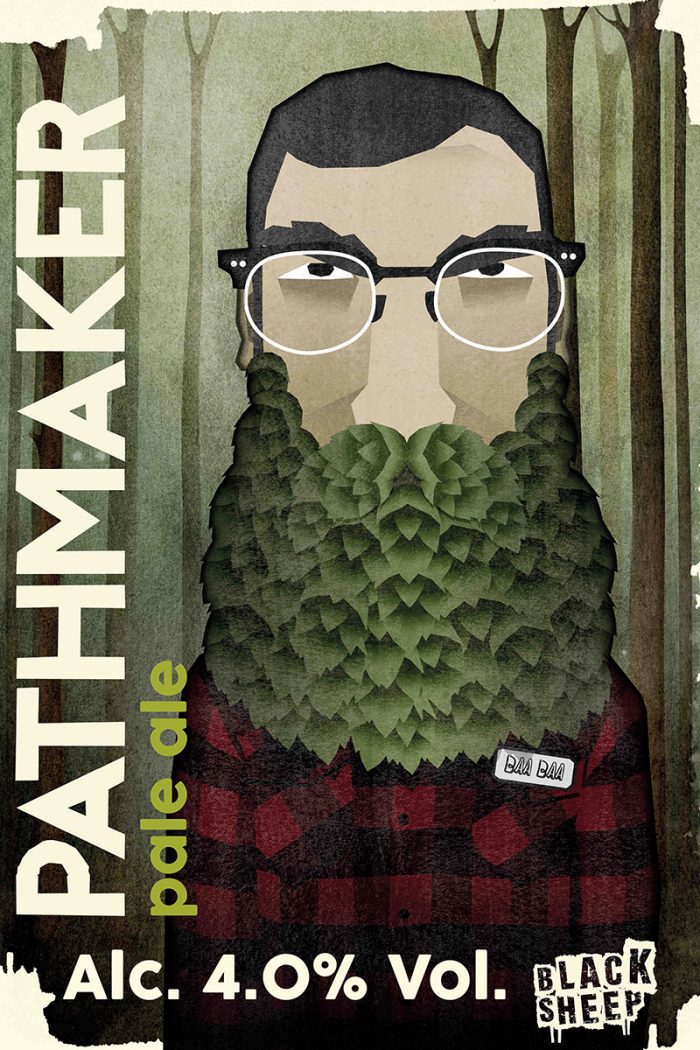 We have created a limited edition cask ale to celebrate Yorkshire brewing pioneer Paul Theakston!
Pathmaker is named in honour of original Black Sheep and Founder, Paul Theakston, to pay tribute to his standing as an early forerunner in the movement against bland beer and large corporate brewers.
A 4% ABV pale ale, Pathmaker is brewed with Chinook hops, for a fresh, adventurous aroma, juicy hop and malty mouth feel, with a crisp moreish finish.
Originally introduced in 2015 as a keg beer, Pathmaker has captured the imagination of experimental, younger beer drinkers keen to experience new flavours. It has now secured a permanent position in our bottle beer portfolio.
Pathmaker is part of our seasonal beer calendar which features new and innovative beers created by the brewing team in our five-barrel microbrewery.
Jo Theakston, said: "Pathmaker is a great way to celebrate the fresh approach my Dad brought to brewing in the early 90s, which has helped put Black Sheep Brewery and Yorkshire brewing well and truly on the map.
His reputation for having courage in his convictions and a desire to do things differently not only inspires this new cask beer's name, but Black Sheep Brewery's ambitions that have been adopted by the rest of the family and our team."
Pathmaker will be available in cask from 25th April and for one day only you'll be able to get £1 off your first pint or a free 1/3 pint, when you quote the code BLOG01.